Oct 16, 2020 06:45 AM Central
Karin Hagberg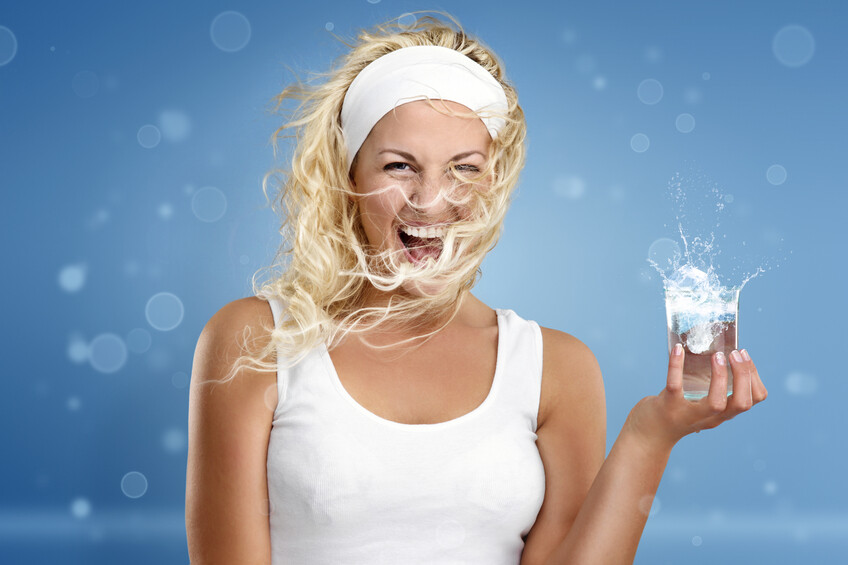 Did you know that adult humans are around 60- 75 percent water and our blood is about 90 percent water? And did you know that
around 70 percent of the planet's surface is covered by water? Amazing!
Water is essential for our bodies to function properly. Water carries nutrients to all cells in our body and oxygen to our brain. Water allows the body to absorb and assimilate minerals, vitamins, amino acids, glucose and other substances. Water flushes out toxins and waste. Water helps to regulate body temperature.
Water is essential for the kidneys and other bodily functions. When dehydrated, the skin can become more vulnerable to skin disorders and wrinkling.
Water helps lubricates the joints. Cartilage, found in joints and the disks of the spine, contains around 80 percent water. Long-term dehydration can reduce the joints' shock-absorbing ability, leading to joint pain.
Water forms saliva and mucus. Saliva helps us digest our food and keeps the mouth, nose, and eyes moist. This prevents friction and damage. Drinking water also keeps the mouth clean. Water delivers oxygen throughout the body. Water cushions the brain, spinal cord, and other sensitive tissues.
Water regulates body temperature. Water that is stored in the middle layers of the skin comes to the skin's surface as sweat when the body heats up. As it evaporates, it cools the body.
Did you know that dehydration can affect brain structure and function. It is also involved in the production of hormones and neurotransmitters. Prolonged dehydration can lead to problems with thinking and reasoning.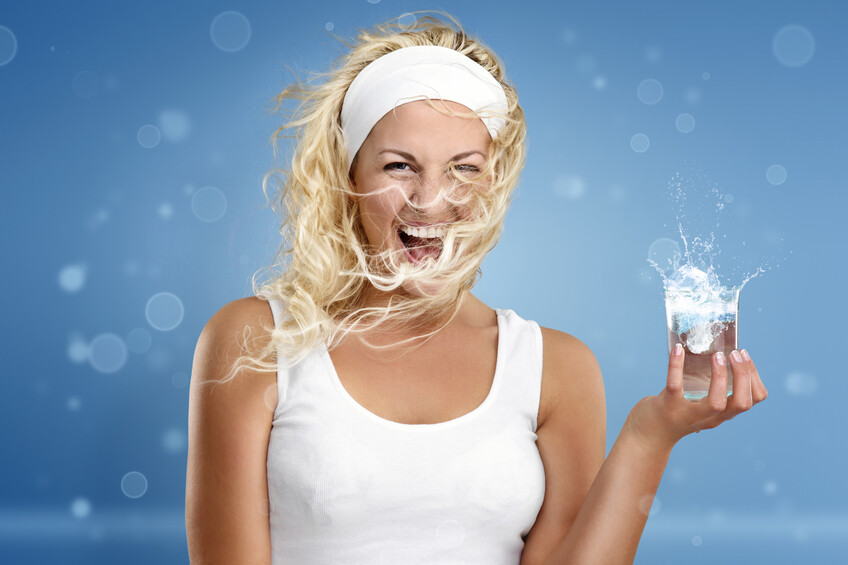 The bowel needs water to work properly. Dehydration can lead to digestive problems, constipation, and an overly acidic stomach. This increases the risk of heartburn and stomach ulcers. Water flushes body waste.
Water helps maintain blood pressure. A lack of water can cause blood to become thicker, increasing blood pressure.
Our airways need water. When dehydrated, airways are restricted by the body in an effort to minimize water loss. This can make asthma and allergies worse.
Water boosts performance during exercise and water may also help with weight loss.
Keeping hydrated is crucial for health and well-being, but many people do not consume enough fluids each day.
I love drinking water and especially Alkaline water - this is has a pH level of over 7.4 to match my body's natural alkalinity. I bought a Zazen water filter a couple of years back and have found this amazing. This water can help transform your wellness. My clients also get to enjoy this wonderful water.
I am happy to share some interesting information on these filters - Just
CLICK HERE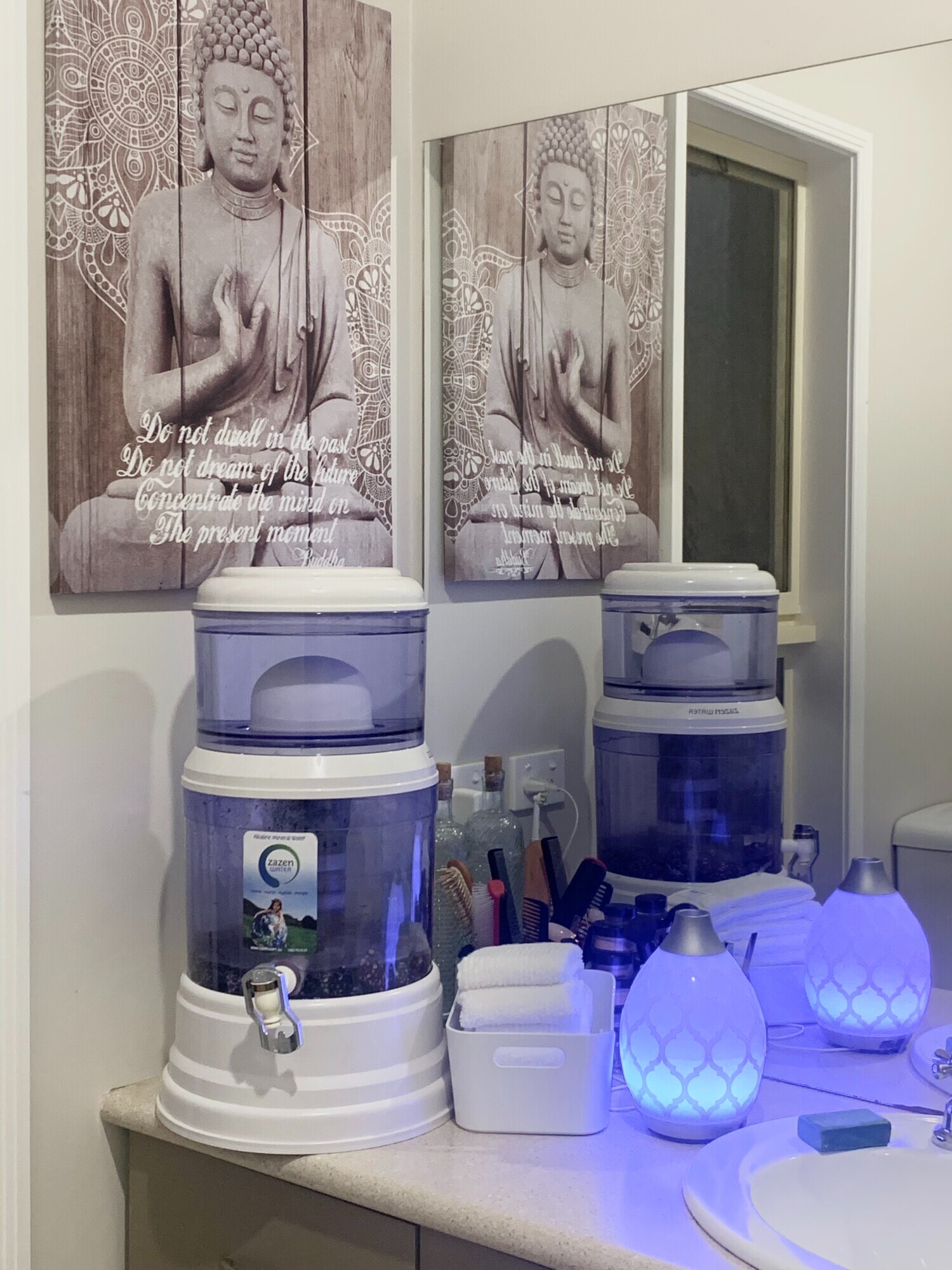 Sep 7, 2020 07:34 AM Central
Karin Hagberg
It's time to Transform Your Wellness
The last 28-day Challenge/Program was a big success. People transformed their wellness on many different levels.
Now it's time again!
Here are what a few of the participants had to say:
"
Karin your inspiration, knowledge, support and coaching has been wonderful.
The challenge has kept me accountable everyday with self-care tips and self investments towards Wellness.
Been loving the coaching and sel reflections that has increased my awareness in my moments. Living more consciously, deeply and authentic.
The oils are the sprinkle on top. It's been great learning more about them and how to consciously and very easily implement them into everyday life.
Feeling focused, centred and grounded.
Thank you AMAZING woman"
- Birgitta x
"This has been a tremendous journey, considering I was resisting it from the start and I acknowledge that I was lol. I have had to look at things that I was avoiding and placing everything and everyone before myself, this didn't help with self love or placing myself as first priority in my life, I've gained a refreshing look at myself.
I've also met some inspiring people that have encouraged and supported each other.
I've enjoyed the oils ,affirmations and recipes that Karin has put forward for us all.
Karin !! Love and gratitude for your thoughts, support and wisdom and for making us feel like a member of your family and for your dedication and endless work and time to this course.
Also Thank you to Jeff as everyone needs a support team behind them, which he is and has helped with info too.
I wish everyone who has participated in the challenge all the best in the future and I'm grateful for what you have shared with me, love and gratitude."
"I have enjoyed the accountability and community like minded connections of each and every individual that has participated wholeheartedly and openly as a part of this Transform Your Wellness Challenge and I have been extremely grateful to have gotten to know these participants over zoom it's been such a great pleasure to have been involved and observe others transitions and self awareness.
I have developed more understanding of others and this I am truly grateful for.
Thank you Karin for all the effort that you put into bringing this Transform Your Challenge into fruition.
I will miss the Sunday evening catch-ups and the humour"
"Thanks Karin. I have enjoyed getting to know the oils and how to use them. I was unaware you could use them in so many different ways. And I know I have a lot more to learn. I also enjoy the inspirational saying and quotes.
The daily live posts keep me on track. Thanks again."
"Thank you Karin for sharing your passion and knowledge. It has been a good journey gaining clarity and learning about the oils.
To everyone in the group how wonderful to meet you all. Wishing you well and every joy as you continue the wellness journey. Thank you for sharing."
During this Challenge/Program you will:
- Explore and learn about Wellness
- Learn about Essential oils
- Learn how to detox your home and body
- Receive daily inspiration messages, diffuser recipes and a wellness focus
- Connection with like-minded people
- Accountability and Support
We start on Monday the 14th of September.
To have more information sent to you & to register your interest NOW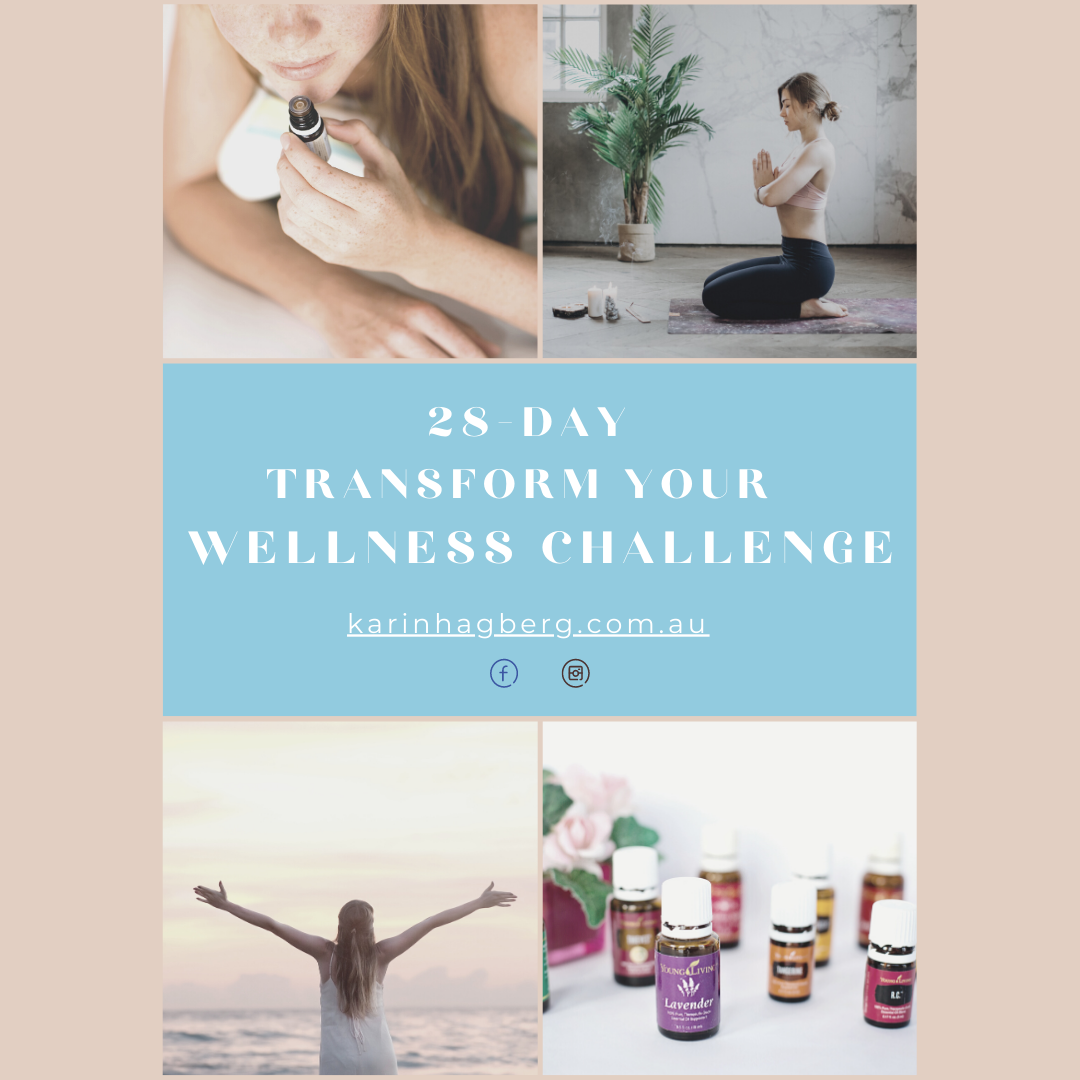 Aug 20, 2020 06:06 AM Central
Karin Hagberg
I have not just been in the process of detoxing my body over the last few years by improving my diet but I have also been switching all my personal care products (all products I put on my body and also the make up I am using).
It's been an interesting journey of learning but most of all I feel the amazing benefits.
It has taken a while but I have done it by a step-by-step process. Changing old habits does not only take new learnings, it also takes perseverance and time. I must say that I am so happy I have taken the time and made all this happen.
This has not just meant that I have cleaned up what I eat and what I put on my body by changing products - it has also meant that I have become a minimalist.
I have discovered that you really don't need too many different products. I have also learnt that less is often better and quality is better than quantity. I have started to really understand the power of marketing.
During my teenage years and beyond I believed that some products in fancy packaging would make you stay looking young, have healthier skin & that they simply worked better than others.
Now I understand that marketing is everything and it's easy to start to believe that something that is expensive and comes in a shiny bottle must be much better.
My cupboard of personal care products has now changed and it has also created more space in my cupboard.
I believe that less is more. It has not just been a detox for my body, it's also been a detox for me emotionally and mentally.
I have simply gone back to nature.
The next step on my detox journey was to start taking a look at what I was cleaning the house with. I started looking into what chemical to avoid and chemicals that simply were not good my body.
I discovered a range of chemicals that was used in many products - chemicals that were harmful to my body.
I discovered that air fresheners and fragranced cleaning products contained Phthalates. Did you know that

Phthalates

are endocrine disruptive - in other words they "muck" with our hormones.
I discovered that anti bacterial products contained something called Triclosan. Triclosan can disrupt the immune system. That made it a big reason for me to get rid of all the anti bacterial cleaners and hand sanitisers with Triclosan in it.
I discovered that some window cleaners and multi purpose cleaners had something called 2-Butoxyethanol in it. This is bad for our lungs to inhale and not good for our kidneys and liver.
Oh my Goodness, I could not believe what I discovered. So many toxic chemicals in the cleaners I was using!
I discovered that Ammonia which is in a lot of the window cleaners can affect people with asthma. No wonder I was coughing every time I was using it!
I learnt that Chlorine that is in a lot of the toilet cleaners, whitener cleaners, laundry soak is not good for our skin and respiratory system.
I discovered that many cleaners and detergents had Sodium Laureth Sulphate in it. This is highly irritating for our skin.
The list went on and on. I could not believe I was using these toxic cleaners. Not just that. Marketing campaigns had made me think that I needed one cleaner for every different surface!
It was time to detox my house!
I started with getting a large black rubbish bag and filled it up with all the toxic cleaners.
I started using white vinegar, Castile soap, bicarbonate of soda, olive oil, lemons, water and essential oils instead.
Not just did I start feeling better, my house also smelt like stepping into nature.
Since then I also came across an amazing solution - one cleaner that actually ticked all my boxes for being toxic free! I found that I could use just one cleaner, some essential oils and products I had in my cupboard, to keep my house smelling fresh, clean and toxic free.
One of the tools that helped me learn about the toxins was an app called the Chemical Maze. A good tool to have for sure.

So my life has now improved in so many ways. I have ditched so many toxic products and I can now proudly say I can call myself a minimalistic Cleaner! 😀👍
Oh, by the way - you can
CLICK HERE
to check out the one and only cleaner that I now love using.