May 4, 2022 02:26 AM Central
Karin Hagberg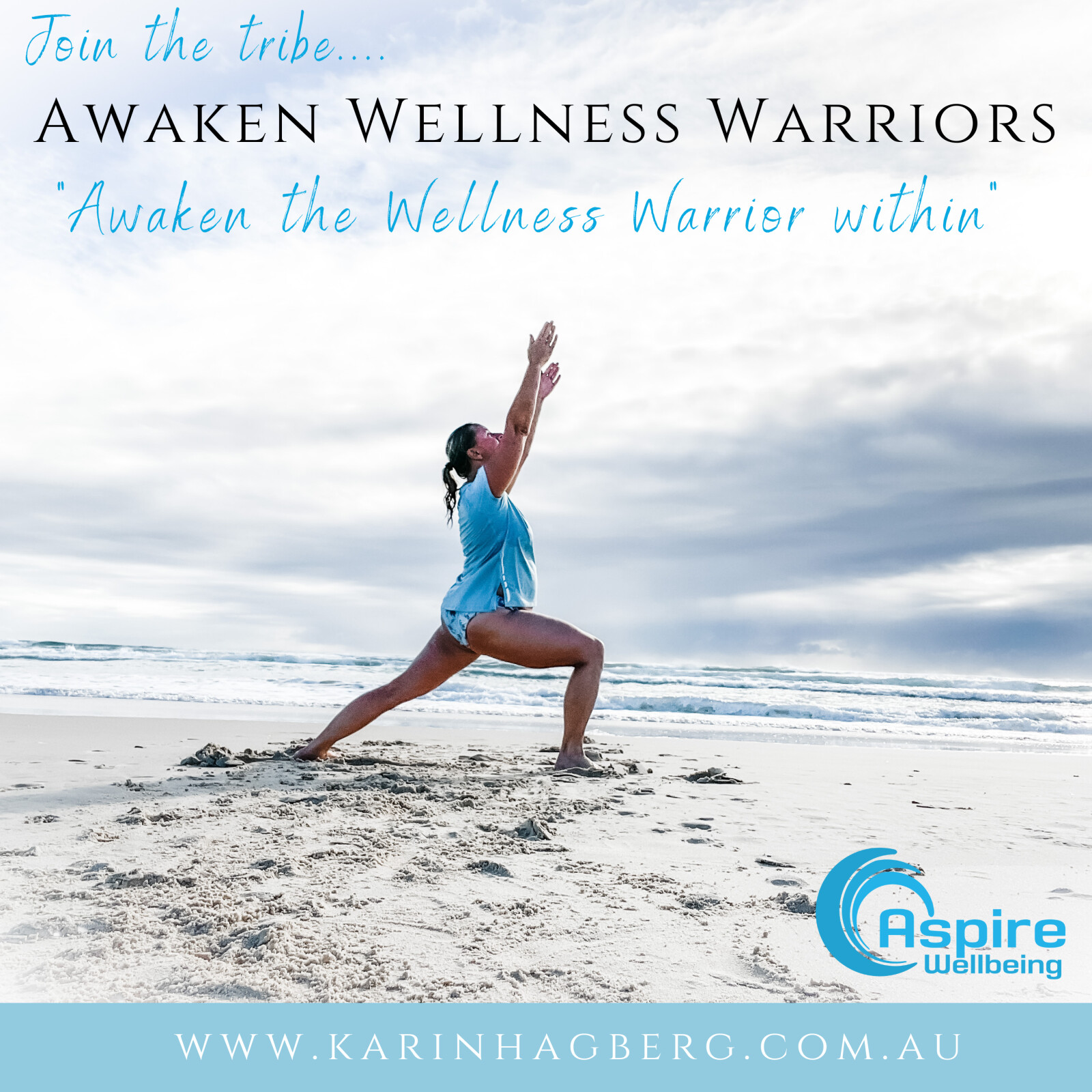 The great Wellness Reset is here and that is also about Awakening that Wellness Warrior within. That part of you who want to be vibrant, healthy, happy, living an authentic life - a life you love and am ready to take some step towards ultimate wellness - Body, Mind, Spirit.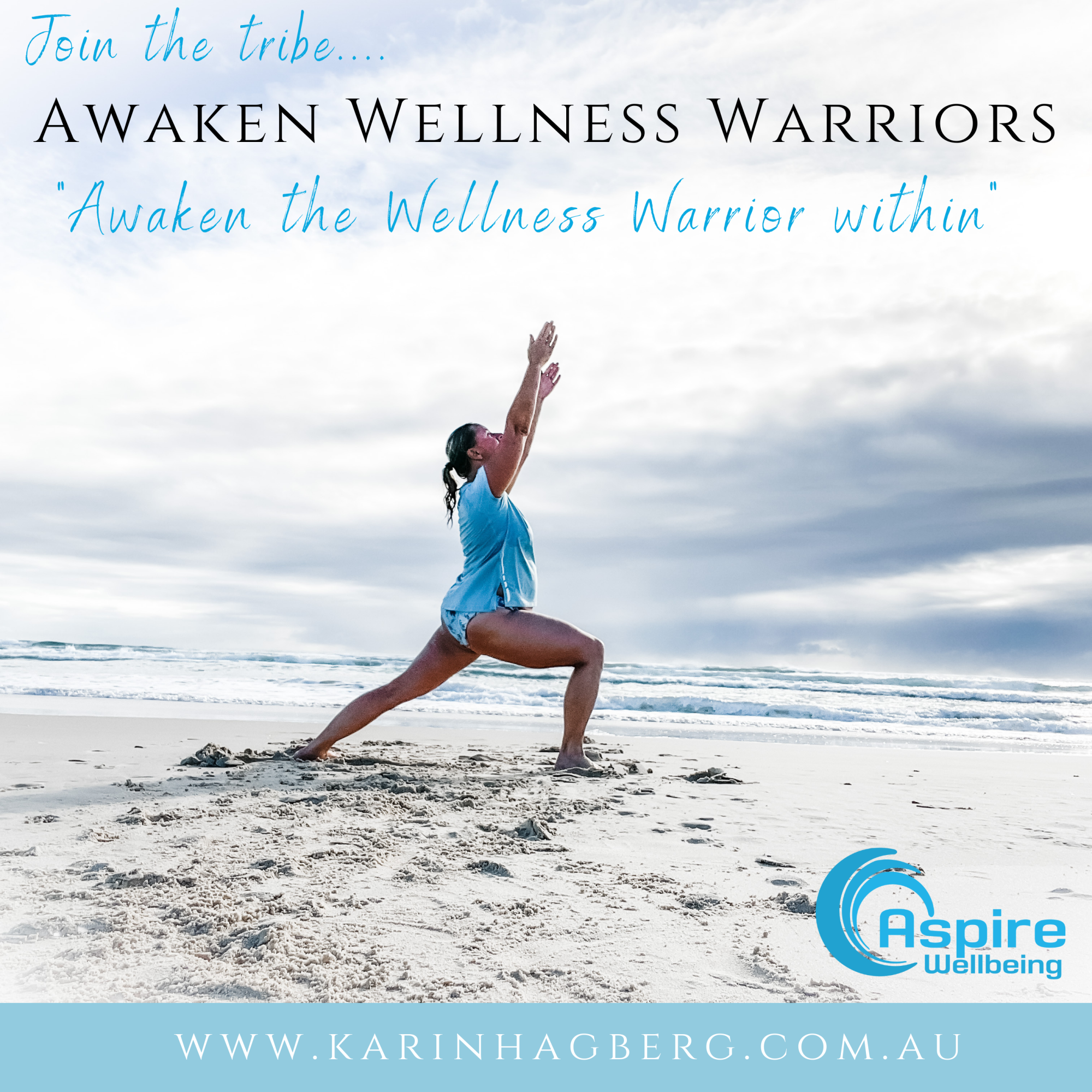 Jun 3, 2021 03:06 AM Central
Karin Hagberg
What a glorious 2nd day of winter it's been here in Victoria, Australia. We have had beautiful sunrises and fresh, sunny days. But we have also had "lockdown" and it is not over yet. This can take a toll on our wellbeing so it's important that we "check in" with our thoughts and feelings to make sure we can navigate around it.
I personally believe its important to still have a routine. Make a plan for the days ahead of you. Take out your diary and journal and write a little schedule. This puts you in the drivers seat of your life. Focus on what you can do and not what you can't do. Believe it or not but there are so many things you can do!
Let's make a deal here to focus on those things we can do.
This time is the perfect time to take extra care of your body. You can always take up a new exercise routine. There is a huge amount on offer online. Just take your pick. And remember, there is plenty you can do without equipment.
Make sure you get enough sleep. You just feel so much better both physical but also emotionally when you have had a good nights sleep.
This is also your opportunity to address your eating habits. Perhaps there are some new recipes you can try. Maybe you want to do a detox. Perhaps you want to read a book about healthy eating and then start implementing some new things.
Always check in with your thoughts. What are you thinking? Remember, what you are thinking will impact on what you are feeling. And what you are feeling will determine what action you will take. Perhaps ther perfect time to start meditation is now.
Check in with a friend or buddy now and then. Connection is so important. There are also wonderful challenges and groups you can become part of where you can connect with likeminded people.
Take a break from Mainstream Media. Ask yourself, when was the last time you felt really happy and uplifted and inspired after watching main stream media and the news. I bet the answer is that you don't know. Well, take this time to have a mainstream media Detox. The world could be a different place if we all did.
Going for a walk in nature or by the ocean is like C (Sea) Vitamin for the soul.
If you are not doing this already, make sure you do. Nature knows what is best for us & I can certainly feel that.
My spirit is filled up after my early morning dip in the ocean yesterday morning at 7am and followed by a yummy breakfast and then a paddle in the ocean.
Remember, in the midst of adversity is when we grow the most - make the most of this time.
It gives you an opportunity to go inwards, to connect with you. That is a gift and you find many answers here. The key is to start listening.
Watch my paddle from yesterday and Subscribe to my YouTube channel, Like and press the Notification Bell.
May 19, 2021 02:02 AM Central
Karin Hagberg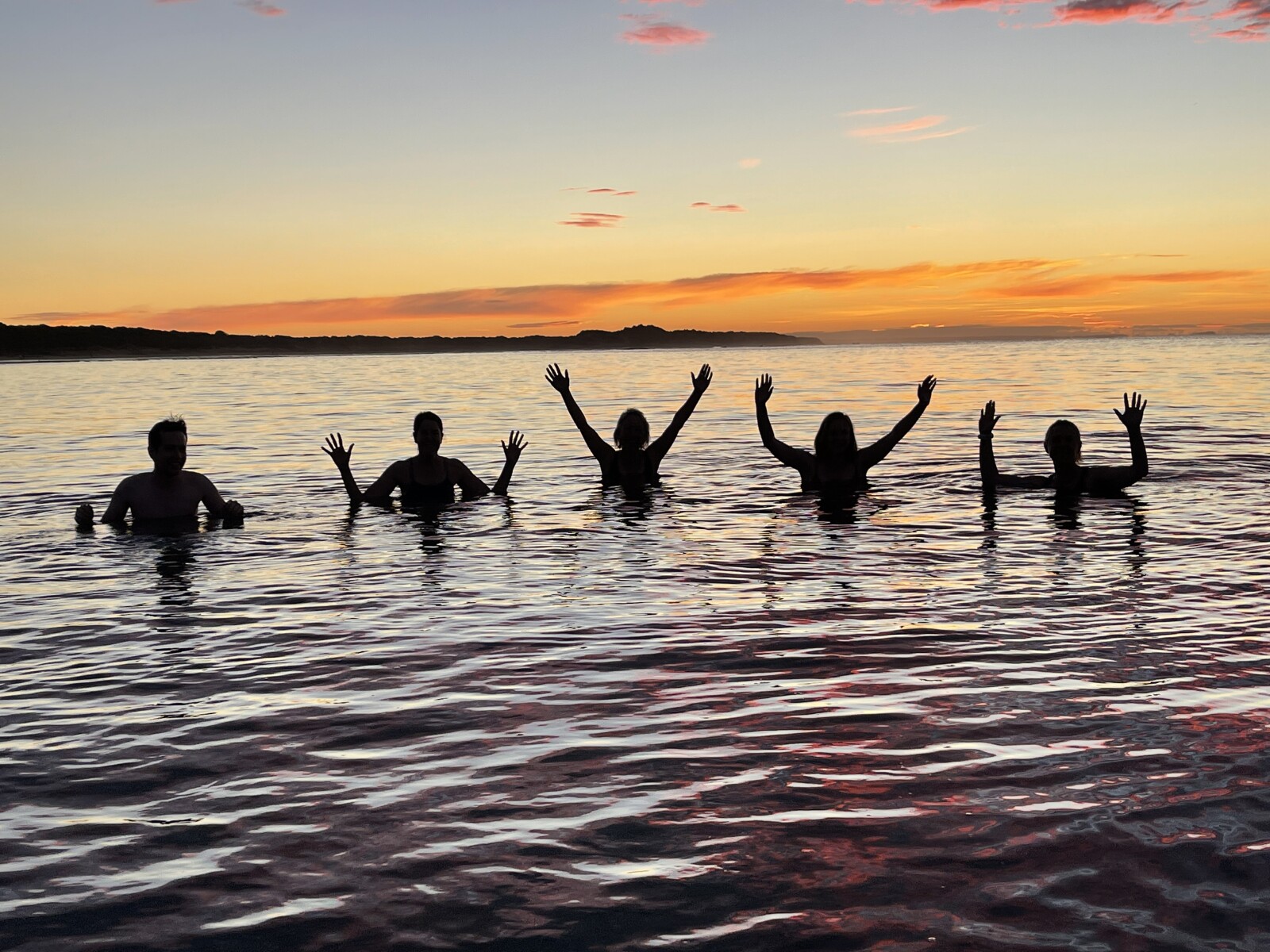 A couple of months ago I got into the habit of going for a "dip" in the ocean most days. But after a little while I stopped, as I though I would not continue as winter hit the coast and the water got colder. So, I got out of my habit again and started surf paddling more instead (as I then sit "on top" of the water and I wear special clothes that keeps me warm).
But today I "did it again"! I met up with a small group down in Torquay for another "dip" in the ocean. I came across this group on Facebook. I had actually not made a decision at all to join them but as I was about to hop on my spin bike in the garage this morning, I saw that the sunrise was going to be amazing. I quickly packed up a pair of bathers, just in case 😂....and drove down to the beach - still with no intention of jumping in!
When I got down there I saw a few people standing on the beach getting ready to hop in the ocean. I walked up to them and asked "Are you the crazy people who are going to have a dip in the ocean". They said, "of course we are". I made an instant decision to join them, stripped of to the bathers and ran in. I literally had no time to think at all. That certainly helped! 😂👍
They said their aim was to stay in 3 minutes. They ended up staying in 5 minutes but I decided to stay in to watch the sunrise and take photos. I ended up being in the water for 20 minutes. It was amazing! The water temperature in Torquay is currently 15 degrees and the air temperature was 9 degrees.
I am so glad a made a quick decision to hop in. I have felt great all day, apart from not feeling my toes and fingers for about an hour afterwards. Now, they are boiling hot!👍
Apparently there are many benefits with cold therapy after doing my research on the internet. Cold water swimming can apparently boost the immune system, give you a natural high (I have definitely have this all day!😀), improve your circulation & reduce stress. It can apparently also increase our libido & burn calories. And it's a great way of socialising and making new friends.
Well, I think that sounds pretty good. I thought it was so nice to catch up with new lovely people & I may decide to join them again next Wednesday at 7am.
If you are around this area, let me know if you are keen to join us.
Enjoy the photos I took this morning.