Jun 29, 2022 12:54 AM Central
Karin Hagberg
During my travel up the East Coast of Australia I explored many places I had never been before. One of my favourite place to explore is the beach. This particular morning on my "Great Wellness Reset" journey I was walking on the beach at South West Rocks. South West Rocks is a town located on the Mid North Coast of New South Wales in Australia. This beautiful little place is known for its picturesque Norfolk pines, family-friendly atmosphere, intriguing colonial heritage and exceptional diving.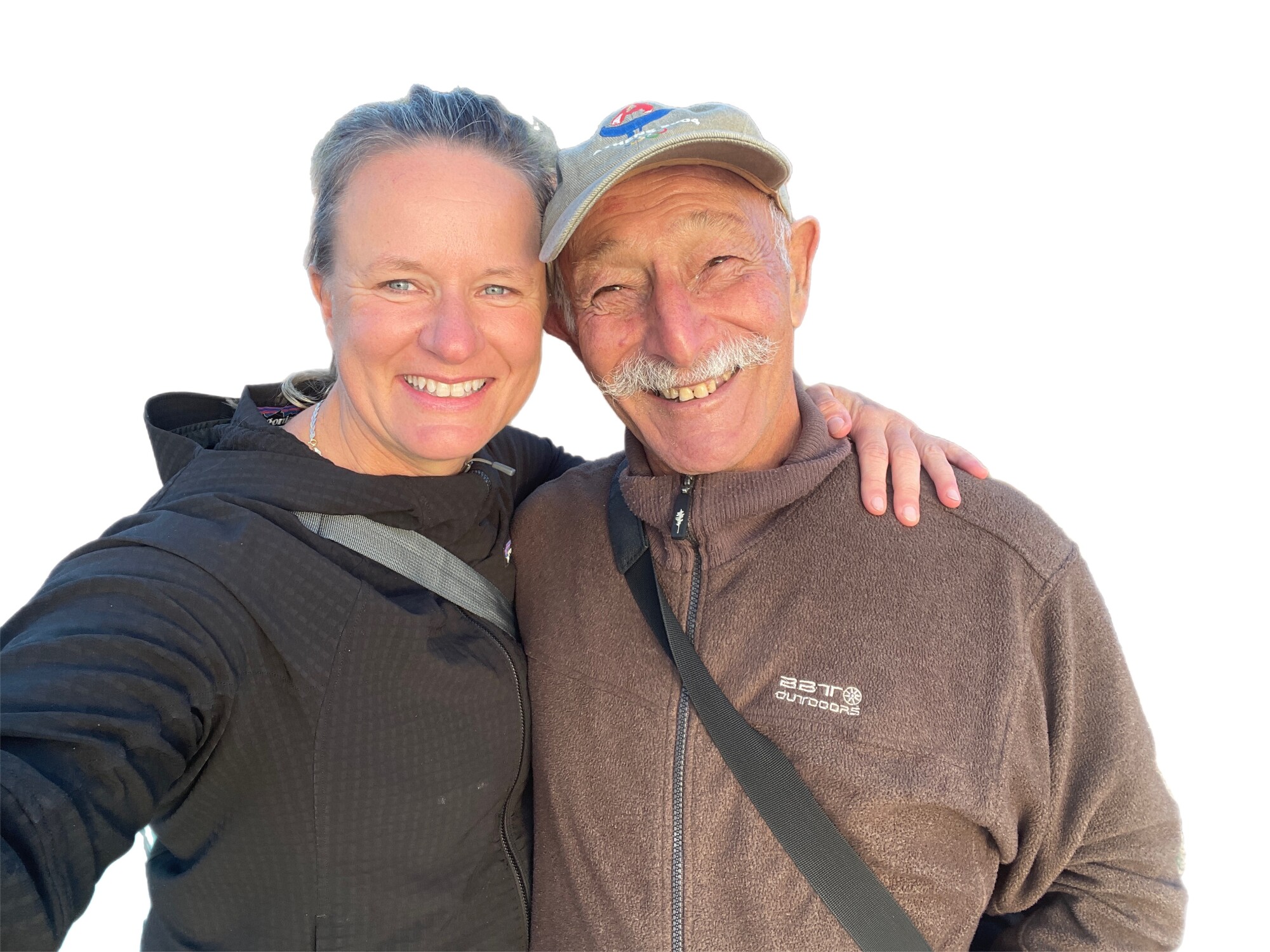 As I was watching the amazing sunrise I had a man coming up to me to ask if he could take some photos of me whilst I was enjoying the sunrise. He said that one of his passion is to take photos of photos of people going on about life and enjoying the outdoors. I said of course he can take some photos. After he'd done that we started talking as we walked along the beach. We had such a nice conversation about life, wellness and how to keep balanced in life.
I love talking to people who have learnt through experiences, life challenges and life itself and as George was sharing I understood he had a lot of all of that plus having lived soon 80 years. As we parted I took a photo of George and myself and I said; one day I'd like you to share your knowledge about the keys to living a balanced life.
Well that day arrived, I "interviewed" or more so I had a heartfelt conversation with George the 27th of June 2022.
I just loved hearing his story, his tips on how to keep life balanced and lots more.
The title of the Podcast is "The Key to a Balanced Life"
Below is the YouTube video of the interview

Have you subscribed to the "Transform your Wellness" Podcast?
You can subscribe
and listen by clicking below.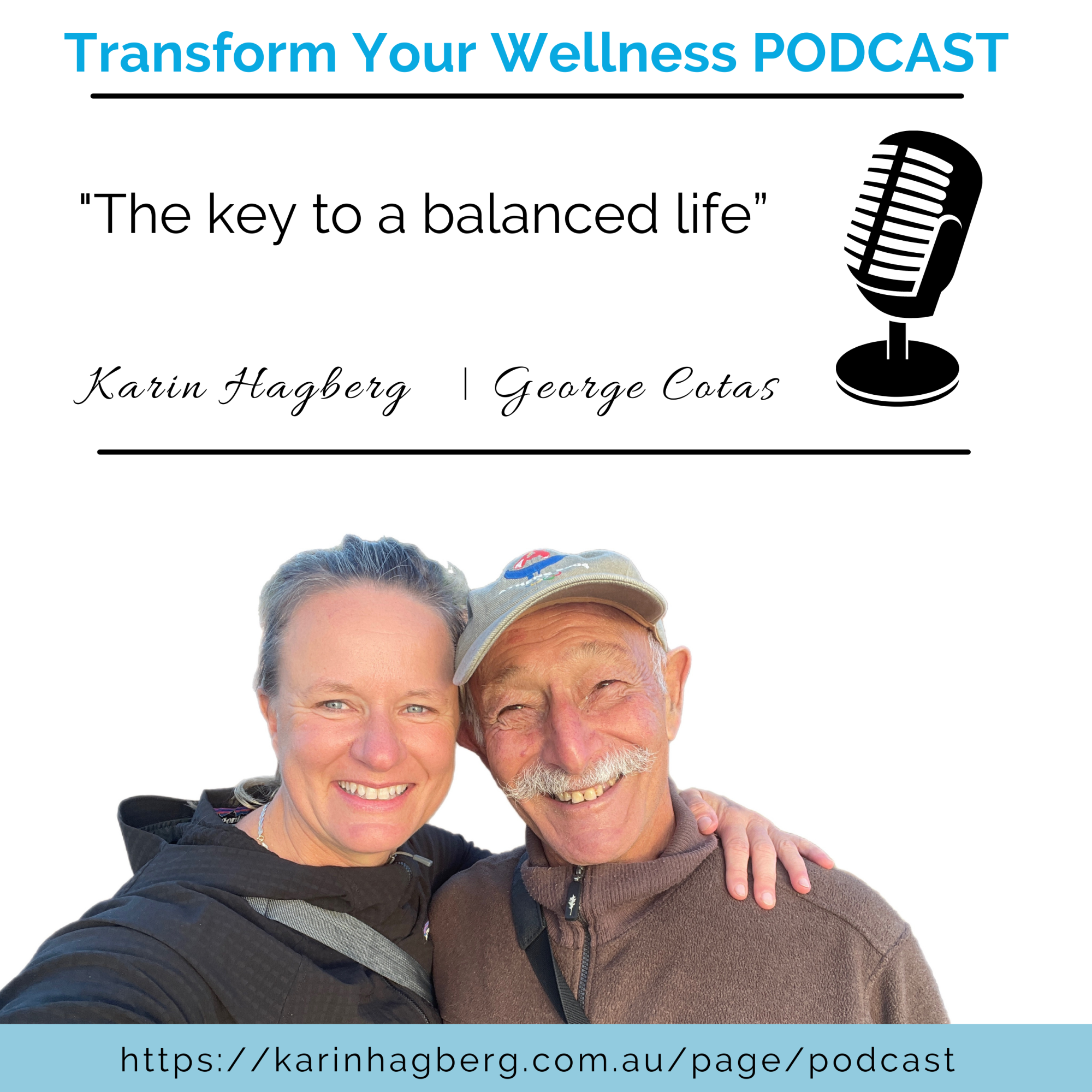 I'd love to hear what you got out of listening to this episode. Comment Below.
Karin x
Jul 25, 2021 12:36 AM Central
Karin Hagberg
Jul 24, 2021 11:51 PM Central
Karin Hagberg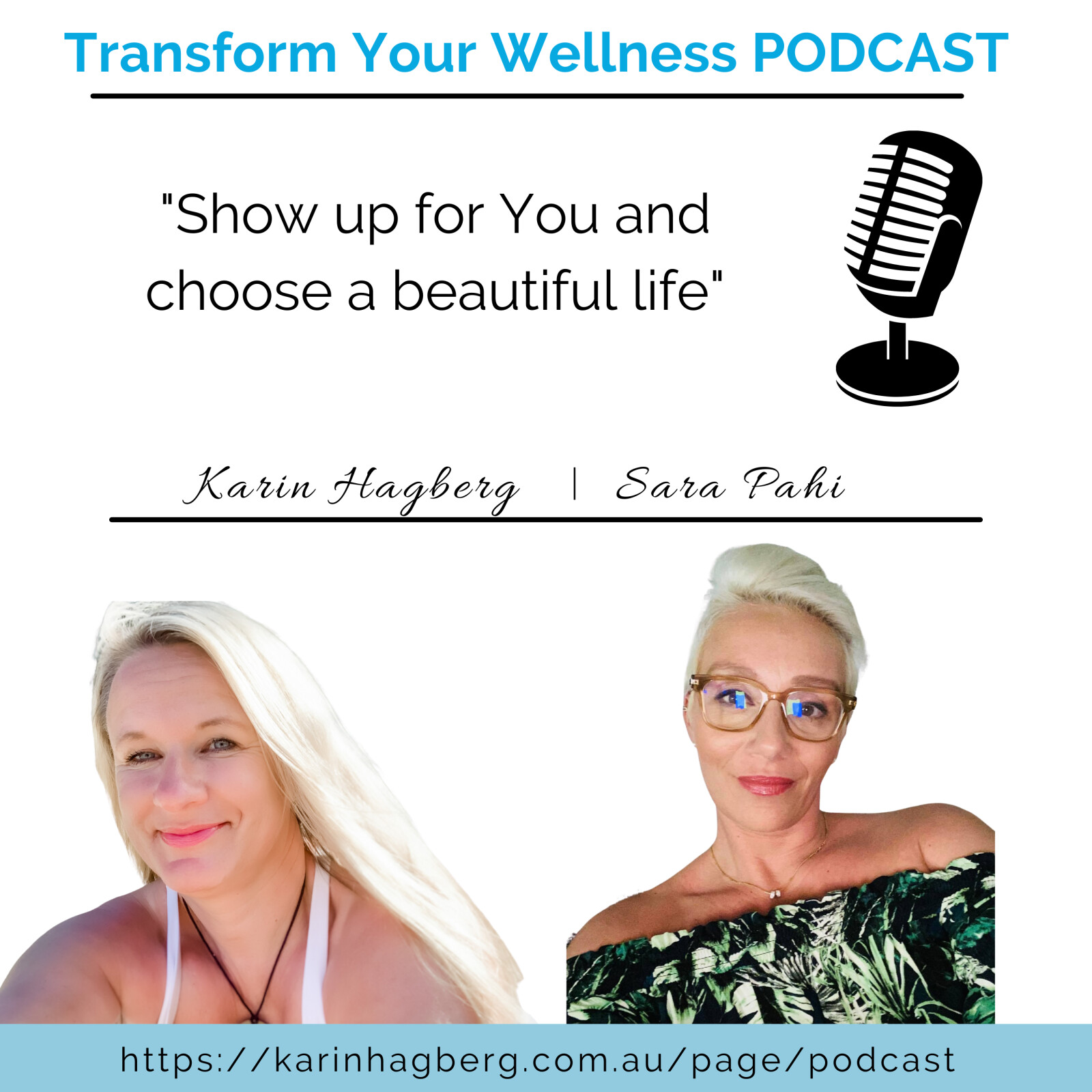 I had the absolute privilege to interview Sara Pahi for my Transform Your Wellness Podcast.
I met Sara a few weeks ago in Torquay when we went down the beach for an early morning dip in the ocean for some cold therapy. At the time my intuition told me that I wanted to know more about this woman as I felt she had an amazing fighting spirit. A few weeks later we connected via Zoom for this interview.
Sara is a mother, wife and she is currently studying to become a life coach.
She was diagnosed with a stage 3 breast cancer 2019 and have gone through 6 surgeries, including bilateral mastectomy & five months of chemotherapy.
She has 4 children (13-25). She is originally from New Zealand but has live in Australia the last 6 1/2years.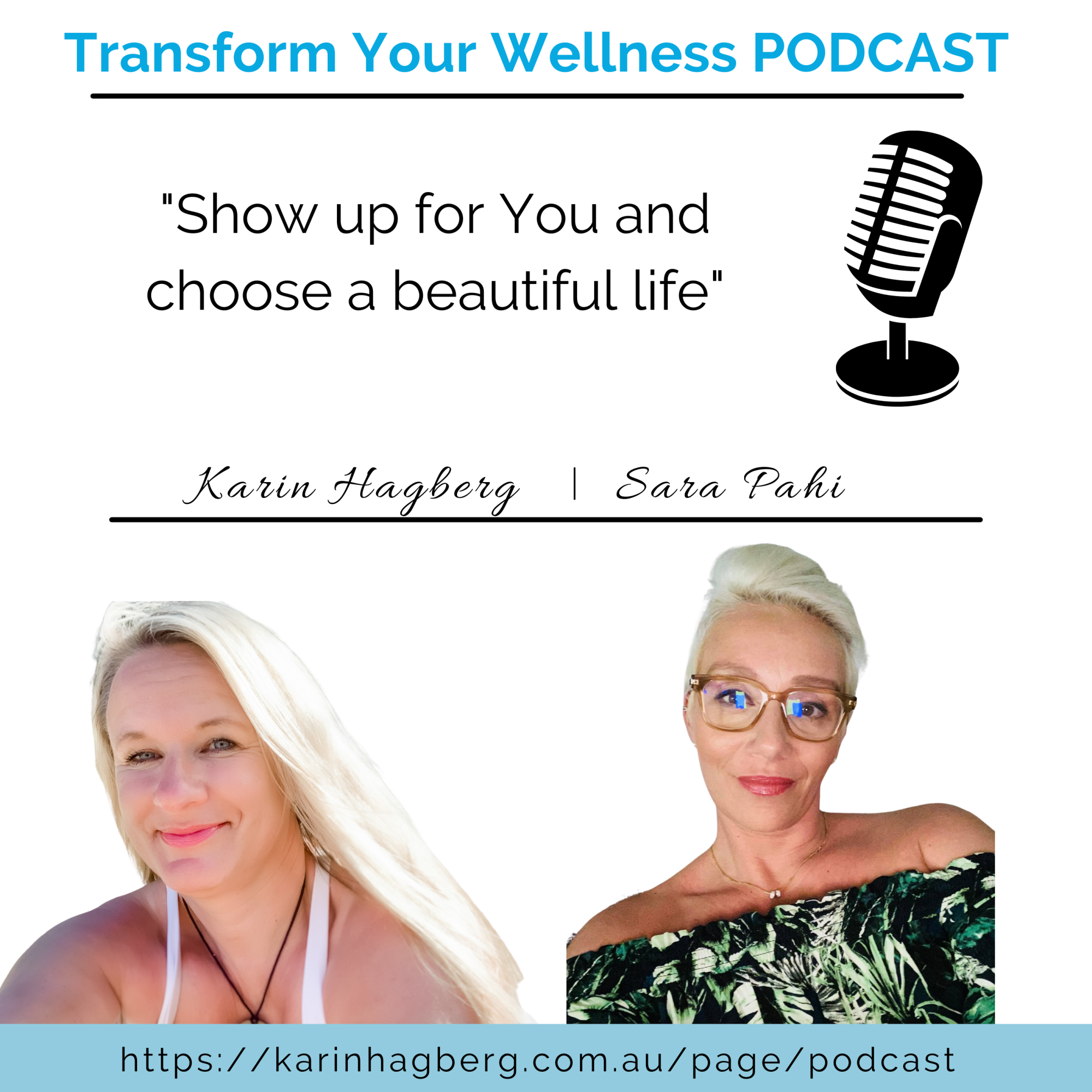 She's worked in the health and fitness industry for most of her life and she was in the army reserve for a few years.
Sara has faced many challenges from mental health, suicide attempts, abuse and domestic violence, eating disorders and cancer.
Sara has learnt from every experience and she believes that she would not be the woman she is today without these experiences.
Sara's passion now is to help others to connect to their potential and live life from there.
You can listen to the podcast below and you can also check out the Youtube video.