Feb 16, 2021 04:32 AM Central
Karin Hagberg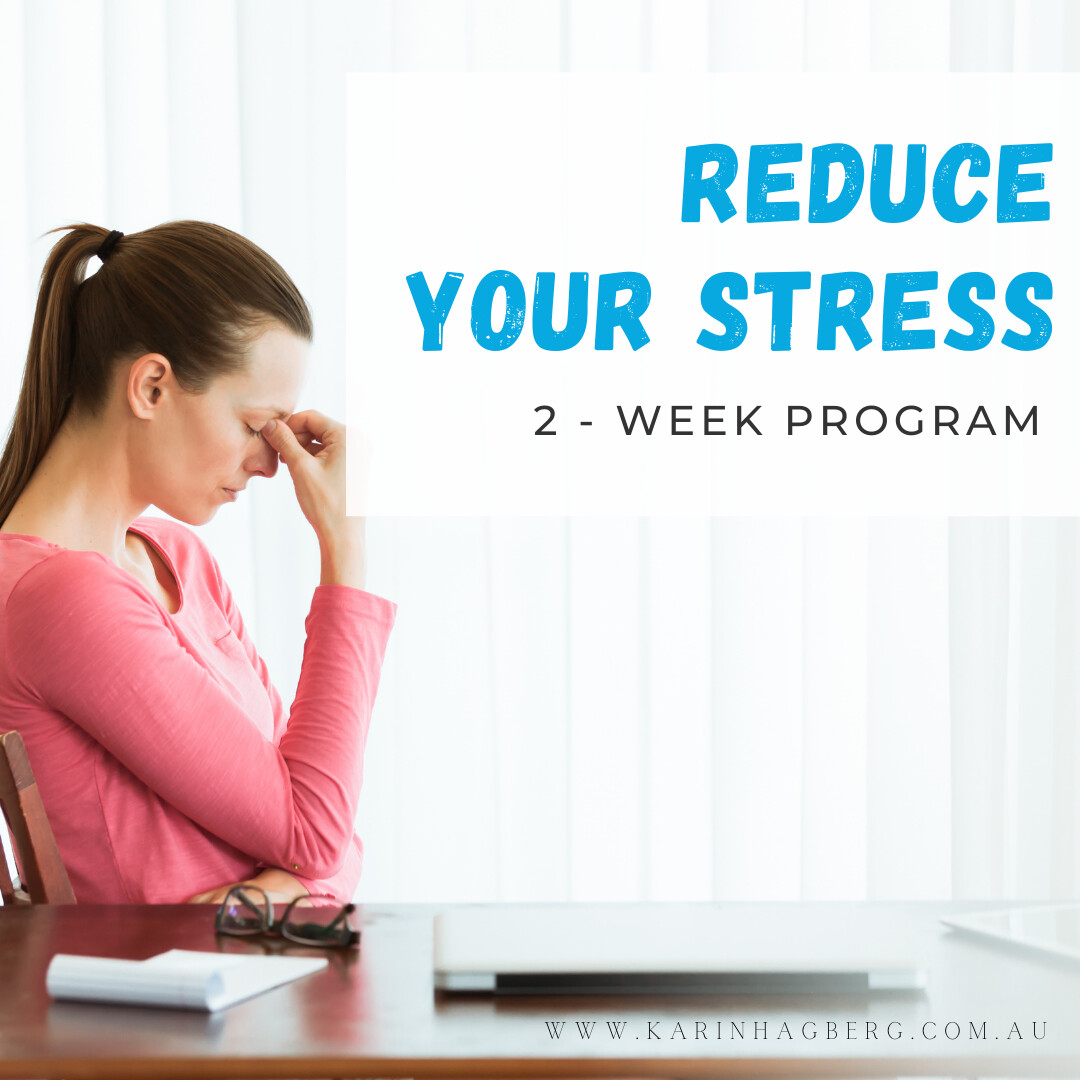 Stress holds us back from being the best we can be.
Aspire is now launching the amazing
REDUCE YOUR STRESS
2-week Habit Coaching Program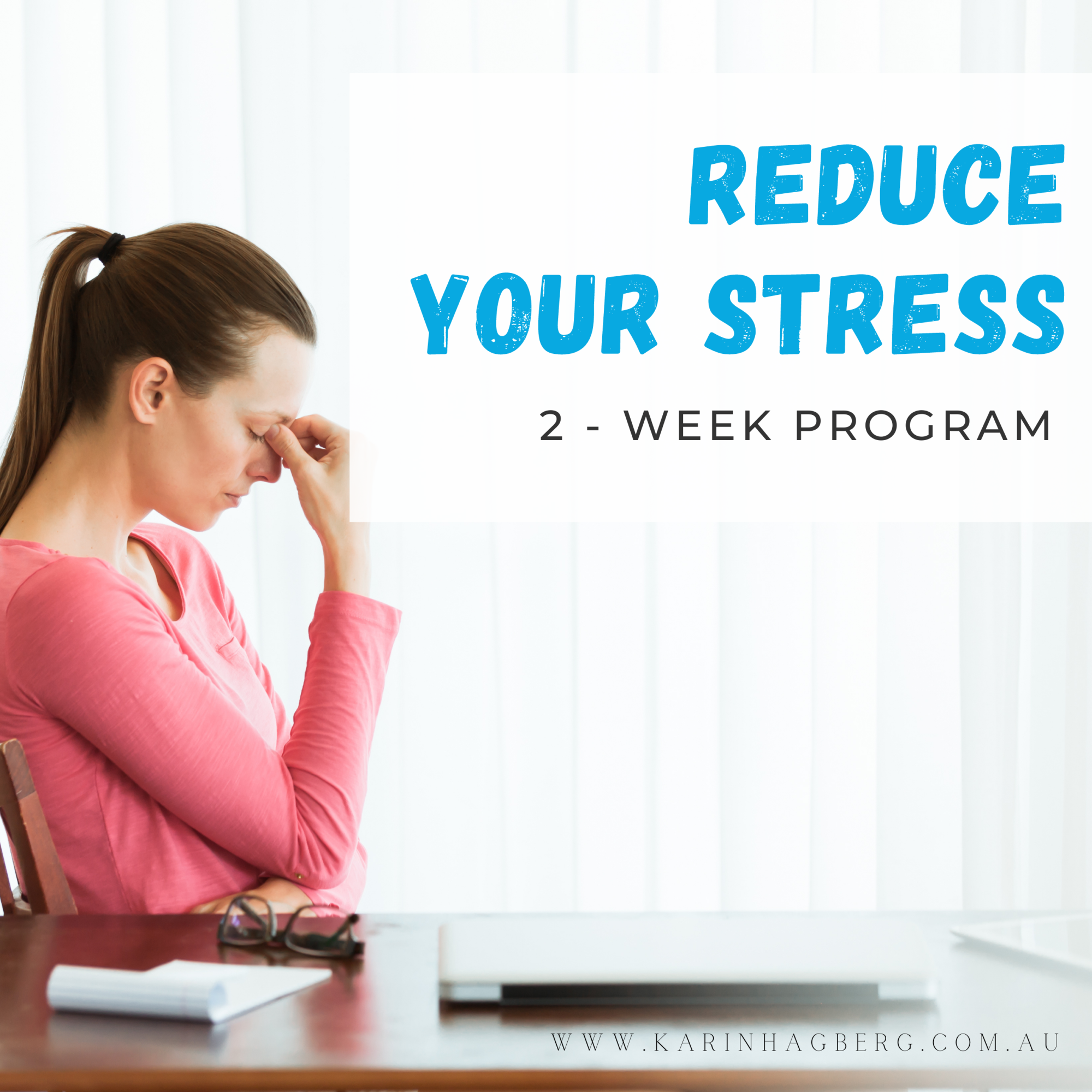 This 2-week habit coaching program encourages you to
reduce your stress by showing you the most effective ways of controlling in all areas of your life.
For the next 2 weeks, I want to challenge you to reduce your stress.
A common theme I see amongst those with high stress levels is a lack of results when trying to
change their body, health and overall quality of life.
Stress simply holds us back from being the best we can be.
Join me for this amazing 2-week Habit Coaching Program.
This program is run through the amazing Aspire Wellbeing App and is so easy to follow.
Feb 13, 2021 08:12 PM Central
Karin Hagberg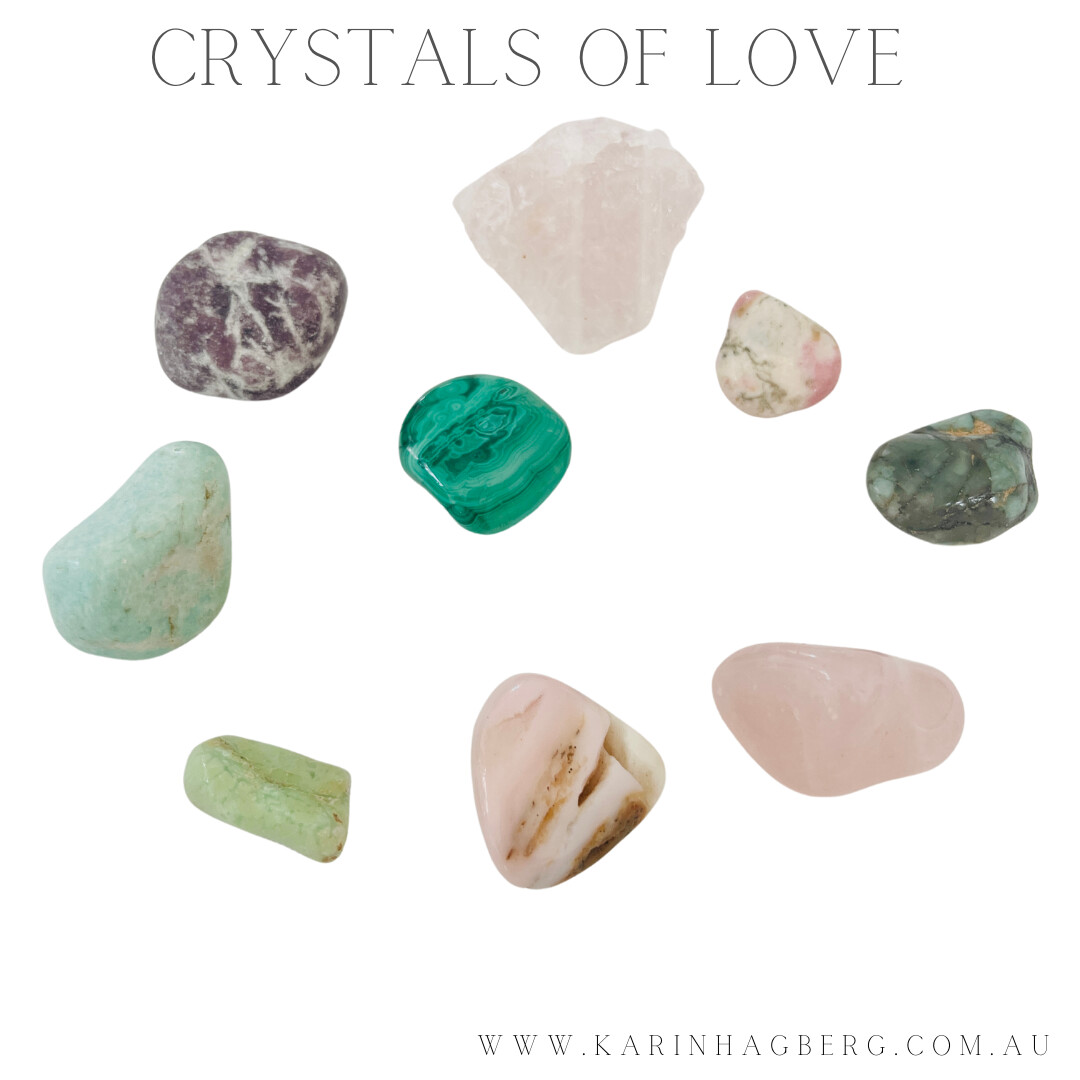 Crystals of Love or Heart chakra stones
are the specific crystals and gems that resonate with the energy of a vibrant and awakened heart chakra.
Using and working with these crystals can assist in balance our heart chakra, heal past pain, wounds, traumas and restore a sense of well-being and love.
Having a balanced heart chakras and awakening heart chakra is important as the heart chakras is the balance point for your physical and energetic being.
The heart chakra
is the chakra that balances the mental and spiritual energy of the higher chakras with the physical energy of the lower chakras. Its also the center point of your multidimensional being. The heart chakra is your key to fully love and accepting yourself ands those around you. When your heart chakra is balanced you are able to forgive and love in the most trying circumstances.
The heart chakra also plays a key role in empowering you to anchor the higher light of Spirit into your physical being… and empowers you as a physical being to reach up to experience the higher realms of angels, peace and light.
The Sanskrit name for the heart chakra is Anahata. Anahata means unstruck. It refers to the pure tone of the awakened heart chakra that is the resonant sounds made without any two things striking. It is the sound of love present when there is no striking or struggle… It is the tone of Divine Love, balance and harmony.
Heart chakra stones resonate with this tone, and can help bring your wounded, closed, or imbalanced heart chakra center back into a Divine State of embodied love, and balance so you can clearly relate to yourself and others with love.
There are many Crystals you can pick for the heart chakra. I am going to go through a few with you, but there are more to choose from. Trust your intuition when you choose crystals - go with the ones you are forward towards.
Below are some crystals that support and resonate with the heart chakra.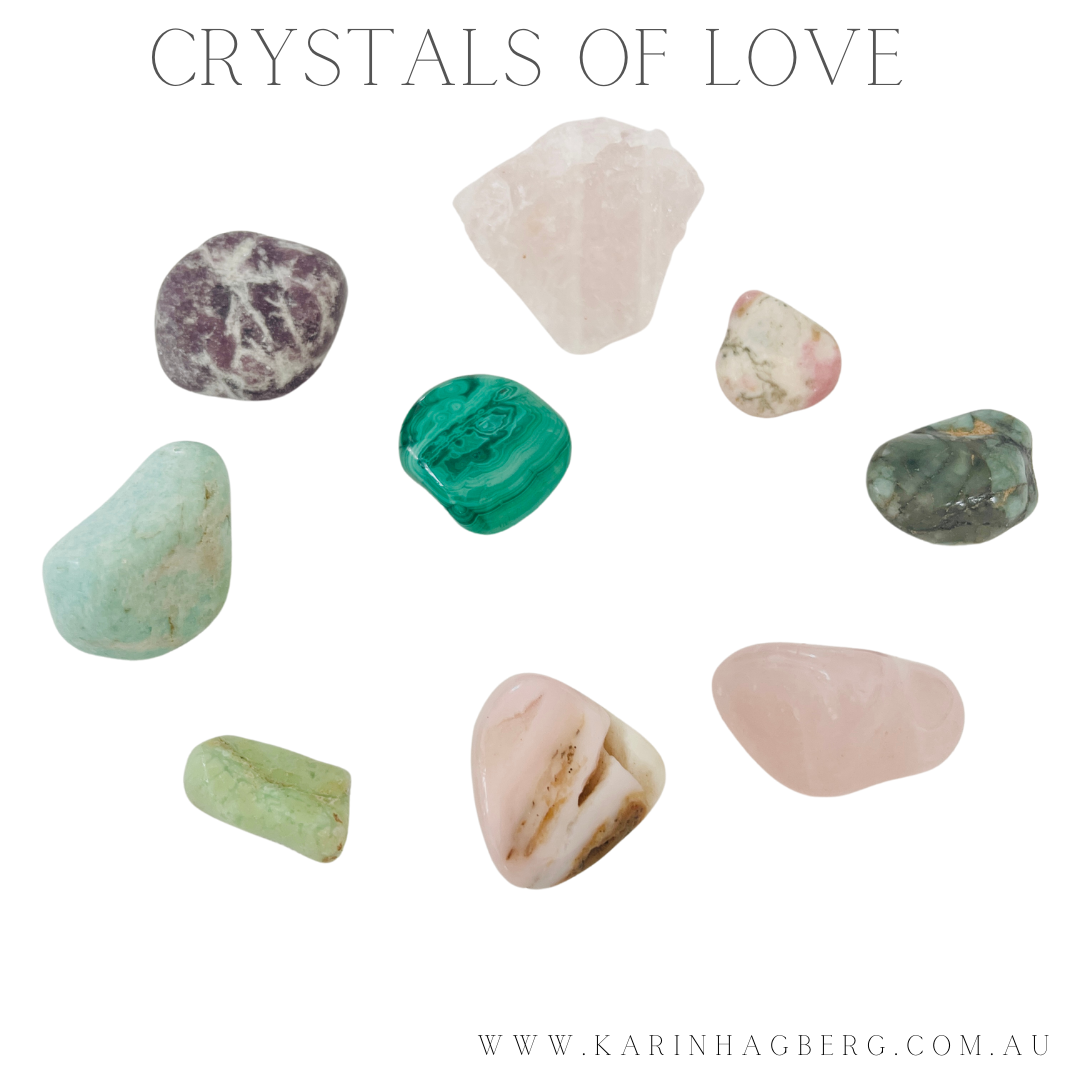 Rose Quartz is one of the most common crystals. It is well known for being the "Stone of Love". It resonates with love and with the heart chakra and has a beautiful warmth and loving energy. Rose quartz supports relationships of all kinds, encourages emotional healing, and opens the heart chakra to the flow of love.
Pink Opal is a love stone with a deep connection to the Heart Chakra. It works to heal our emotions, allowing our hearts to open to love. Pink Opal is often referred to as "The Stone of Resolution" as it works to heal our emotional wounds and deep hidden fears enabling us to resolve and let them go.
Emerald is a powerful heart chakra crystal and "stone of successful love". It is incredibly supportive in cultivating loving relationships with others whether that is at the level of friendship or romantic partnership. Emerald encourages living in a heart centered way and responding with love in the present moment.
This is a stone that can support in healing wounds of the heart as well as embracing the heart centered qualities of love and compassion.
Amazonite is deeply stimulating to both the Heart and Throat Chakras. The Heart Chakra, located near the center of the breastbone, regulates our interaction with the external world and controls what we embrace and what we resist. It gives us the balancing ability to be ourselves within the environment.
Chrysoprase opens, activates and energises the heart and sacral chakras, balances yin-yang energy, and brings Universal energy into the physical body. Chrysoprase promotes love of truth. It promotes hope, and encourages fidelity in business and personal relationships.
Rhodochrosite is a crystal that represents selfless love and compassion. It is a wonderful stone to use when working with the Heart Chakra and relationships. Those dealing with loss will find a deep love within this stone. Rhodochrosite aids in self-forgiveness and self-love.
The beautiful crystal Malachite is linked to the Heart Chakra which is located near the center of the breastbone, it regulates our interaction with the external world and controls what we embrace and what we resist. It gives us the balancing ability to be ourselves within the environment.
Lepidolite dissipates negativity, activates and opens the throat, heart, third eye and crown chakras. It clears blockages and brings cosmic awareness.

Feb 13, 2021 12:49 AM Central
Karin Hagberg
Here we go again...another lockdown in Victoria. I feel for all of us, we are all being "challenged" in many different ways. We are not all affected in the same way but most of all are affected in some way or another. How we interpret and perceive this situation is the thing that can have a massive difference how we see it, how we feel and what we do. In whatever situation we find ourselves in, I believe it's important that we don't forget who we truly are. We are spiritual beings with immense power. We have the power to refocus. We have this power👍👍👍 We have the power to channel our energy into what we can control which is ourselves and our thought and emotions. This can be difficult as we are being bombarded with negative messages and fear. Just remember - who you are - and what you can do. Ou can decide to think about it in a different, you can decide to focus on something different etc. I know we can do this. We are much more powerful than we can imagine. Now is the time to realise this.
As a small business owner, my "right" to be able to help people has been taken away - for a period - so I decided to redirect my focus to the things I can do. One thing I decided to do was to clean my office, to take a deep breathe, to play with my crystals and oracle cards, to smell my beautiful essential oils and to organise a
S U P E R. S A L E online - at the Aspire Wellbeing Facebook Page
. I want to make these days special for You.
Head over to the FACEBOOK PAGE and read the first pinned post at the top of the page and check out all the Specials. -
CLICK HERE