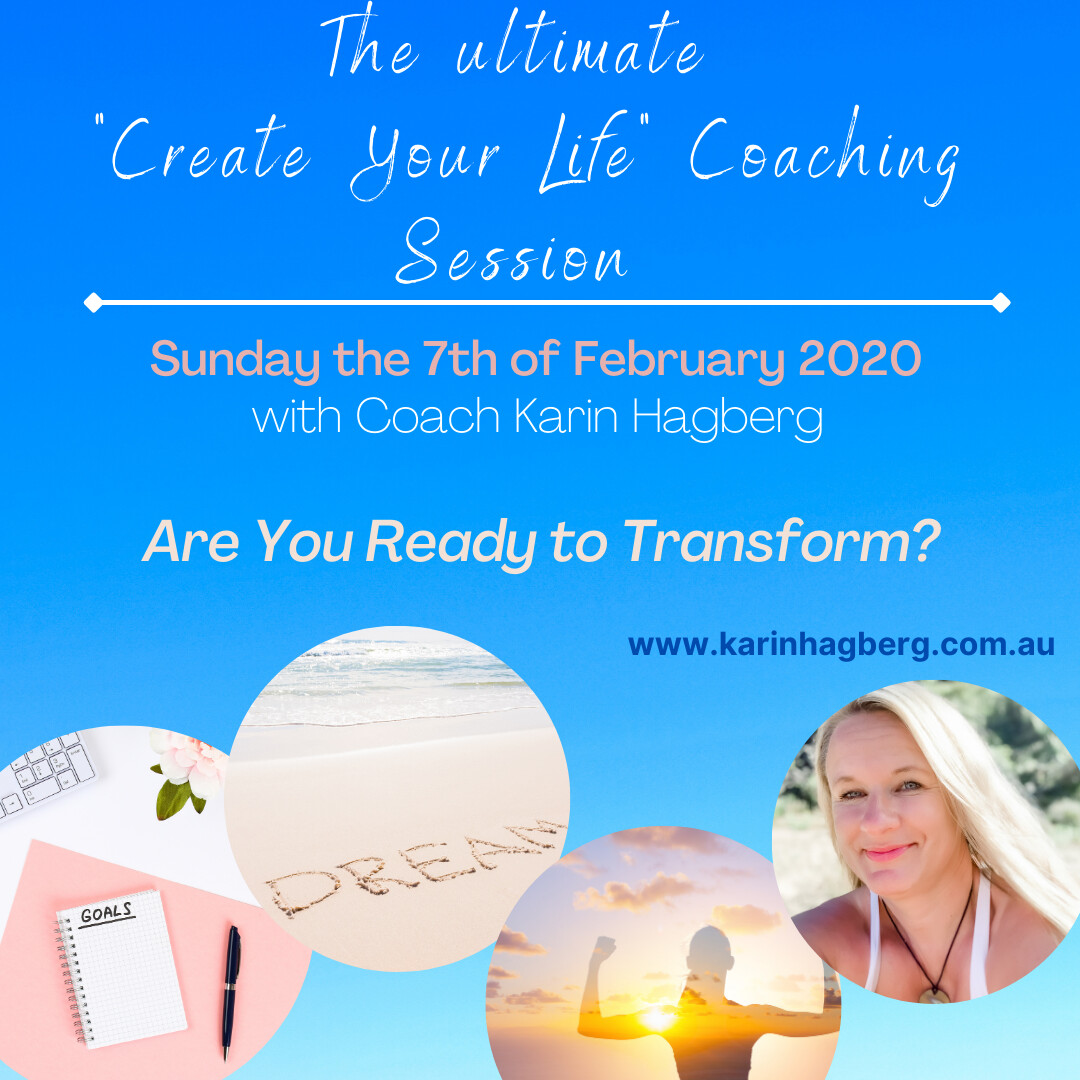 Feb 07, 2021 06:00 PM

–

Feb 07, 2021 09:00 PM

Australian Eastern DST time
Are you ready to have an amazing few hours exploring your life and creating the life of your dreams.

This is the workshop to attend! And the best thing is that you can do it from the comfort in your own home. It will be fun, life-changing and the best thing you give yourself for 2021!!
Coach Karin Hagberg will guide you through an amazing few hours of exploration of your life - where you have been and where you want to go. It's time to allow yourself to dream and then create goals & most of all make them come true.
We will explore the 7 key areas of your life, explore what's been holding you back or what is holding you back from creating the life of your dreams & then create some powerful goals too create what you truly want.
2021 is the year of Transformation. Let's start the year by manifesting an amazing life. It's time to step into your authentic true self, to follow your dreams, to find our soul purpose, follow your passion and feel more balanced.
I can't wait to have you join me for this amazing Session.
This session includes a 48 page Journal & the 2021 Transform Your Wellness Calendar.