May 8, 2021 06:02 AM Central
Karin Hagberg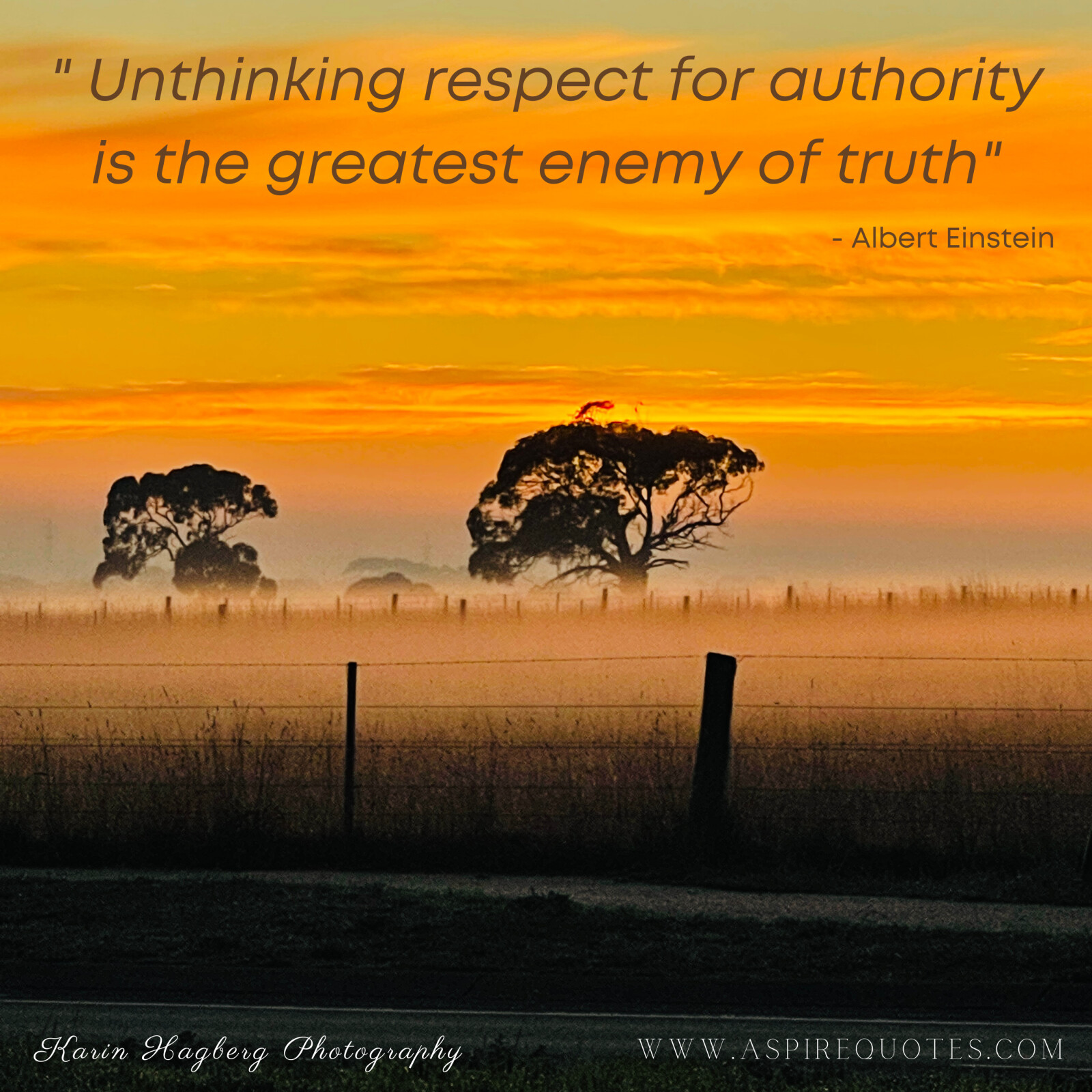 Yesterday morning - the morning of the 7th of May - I witnessed this beautiful sunrise. To me it is a classic Australian landscape with eucalyptus trees and orange sunrises.
The quote is by Albert Einstein - "Unthinking respect for authority is the greatest enemy of truth".
I welcome you to join my Facebook Page called Aspire Quotes - where I post my photographic Quotes.
It's growing fast - now over 6000 likes. CLICK HERE to check it out