May 22, 2021 08:27 PM Central
Karin Hagberg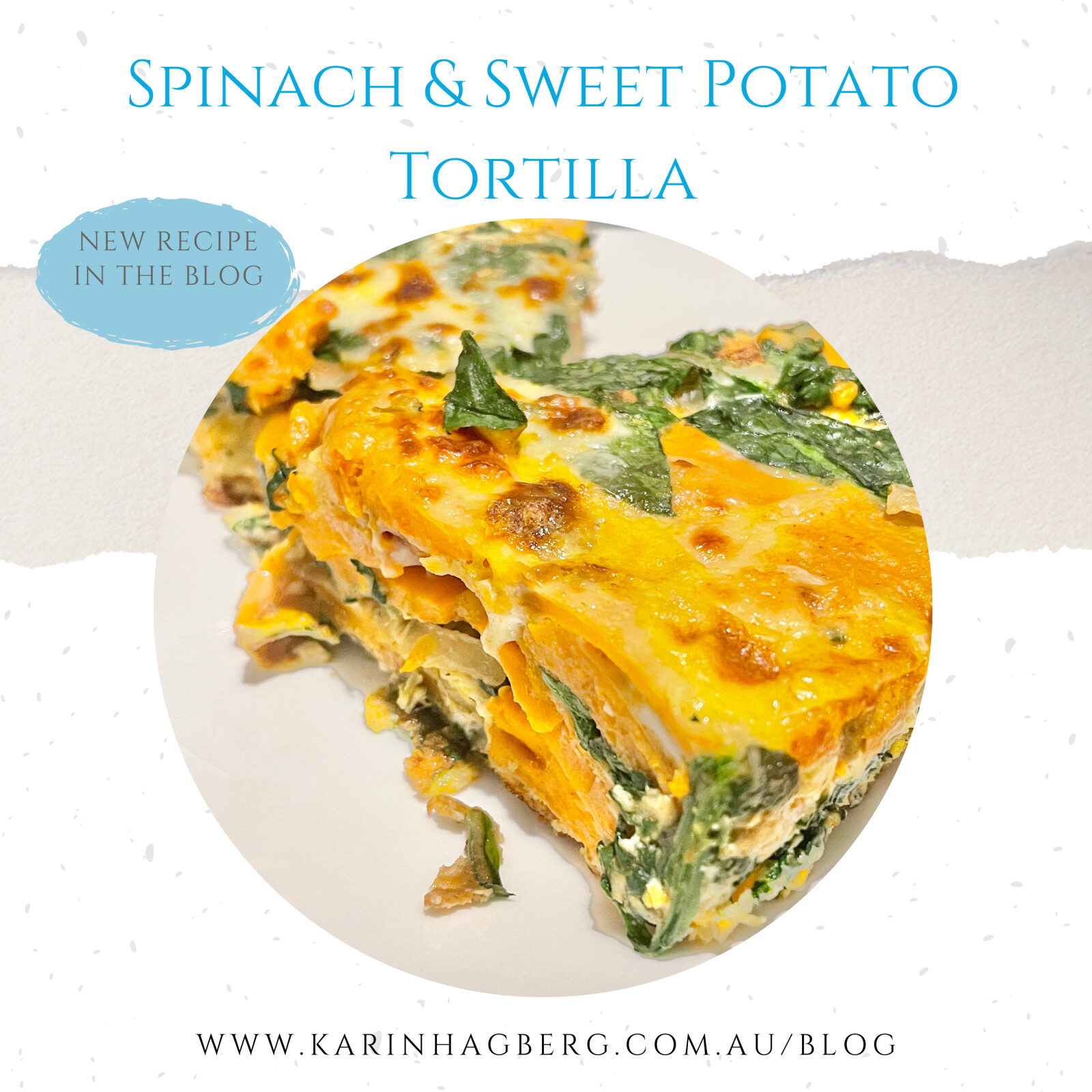 I love sweet potato and spinach, so I decided to make an easy tortilla with only 6 ingredients. This recipe is so easy, healthy and I would definitely encourage you to give it a go.
It takes about 70 minutes to make.
300 grams baby Spinach Leaves

4 medium Sweet Potatoes, cut into very thin slices

2 large onions, cut into thin clices

8 large Eggs

8 table spoons of extra virgin Olive Oil

1 - 2 tablespoons of crushed Garlic
Pinch of Salt
Spices; white pepper, black pepper, smoked paprika - add the amount you want
Put the spinach in a large colander and pour hot water over it. Drain it well and let it cool a little.
Heat 3 table spoons oil in a 25 cm non-stick pan with a lid, then cook the onion for 15 minutes until really soft
Add another 3 tablespoons and add the and add the sweet potato and garlic in a pan.
Mix with the onion, the spices and cook gently until the sweet potato is very tender.
Whisk the eggs in a large bowl an add in the sweet potato and onion and mix together. Fold through the spinach.
Cook and cover over low-medium heat for about 20 minutes until the base and sides are golden.
To turn the tortilla over put a plate face down onto the pan, the flip it. Slide the tortilla back into the pan and cook for another 5-10 minutes until just set and golden all over.
Allow to rest for 5 minutes then you can tip the tortilla onto a board before you cut it into pieces.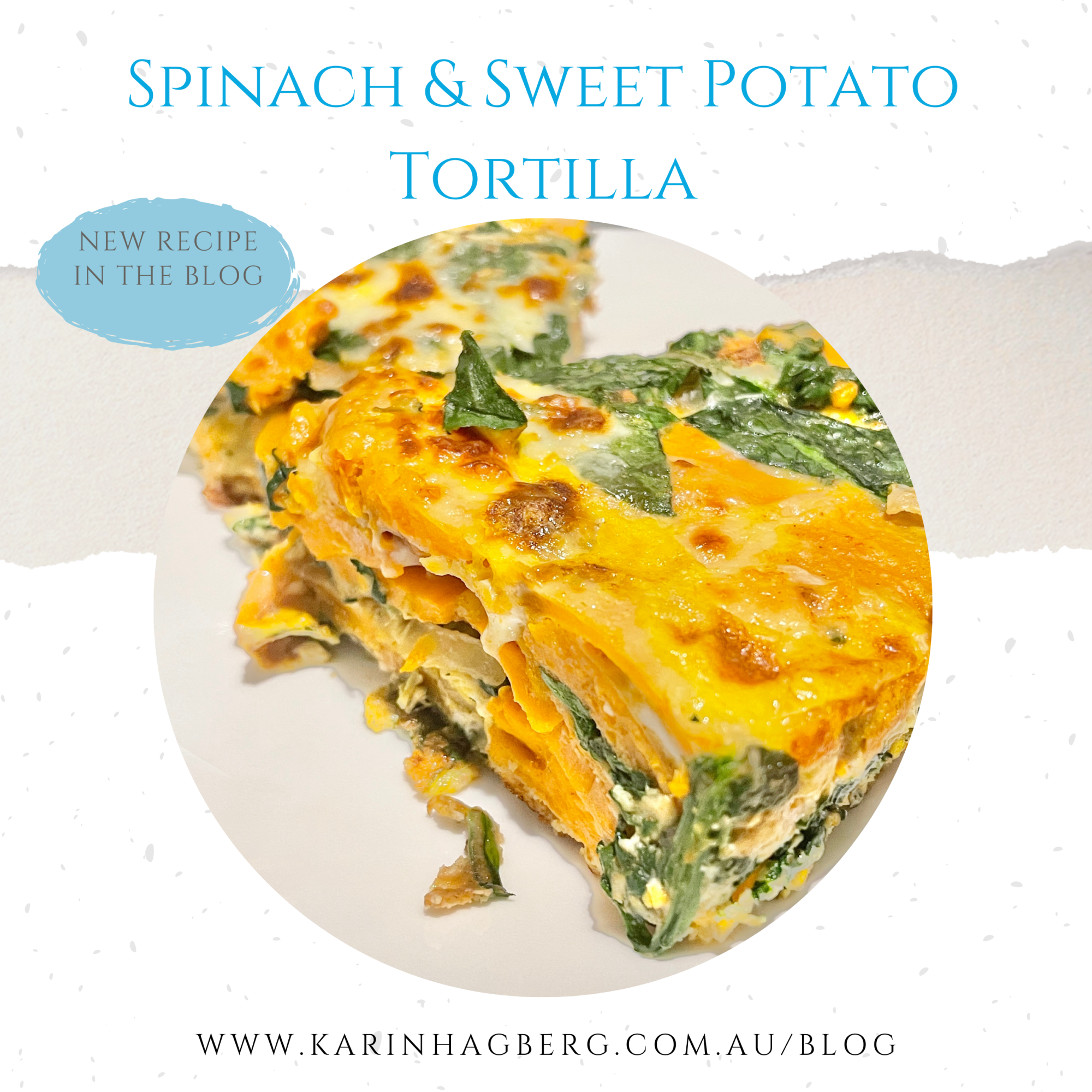 MOVEMENT PROGRAM FOR PEOPLE WHO WANT TO BE
HEALTHY AT ANY AGE. EASY TO FOLLOW & FRIENDLY INSTRUCTION.