Jun 1, 2021 06:54 PM Central
Karin Hagberg
Here is a lovely Lentil soup that is so detoxifying. I just love it. Why don't you give it a go.
¾ cup (40g) onion, chopped

1 cup (100g) celery, chopped

1 cup ( 110g) carrots, chopped

2 cups (300g) sweet potatoes, chopped

1 ½ cups (490g) cauliflower, chopped

¾ cup (144g) green or brown lentils

7 ½ cups vegetable stock

1 tbsp. olive oil

½ tbsp. fresh ginger, grated

½ tsp. ground turmeric

1 tsp. ground cumin

¼ tsp. ground coriander

½ tsp. salt

pinch of pepper

coriander leaves, to serve
Heat a large soup pan over a medium heat and add 1 tablespoon of olive oil (alternatively, substitute the oil with some water). Add in onions and sauté for 5 minutes until lightly browned on the edges.
Add in the remaining vegetables, along with the lentils, turmeric, cumin, ground coriander, salt and pepper, and grated ginger. Sauté for 1 minute and then pour in the vegetable stock.
Bring the soup to the boil then reduce the heat to a simmer. Simmer the soup uncovered for 18-20 minutes or until the vegetables have softened.
If the soup is too thick, add in a little more vegetable or water to loosen. Serve with a sprinkle of freshly chopped coriander.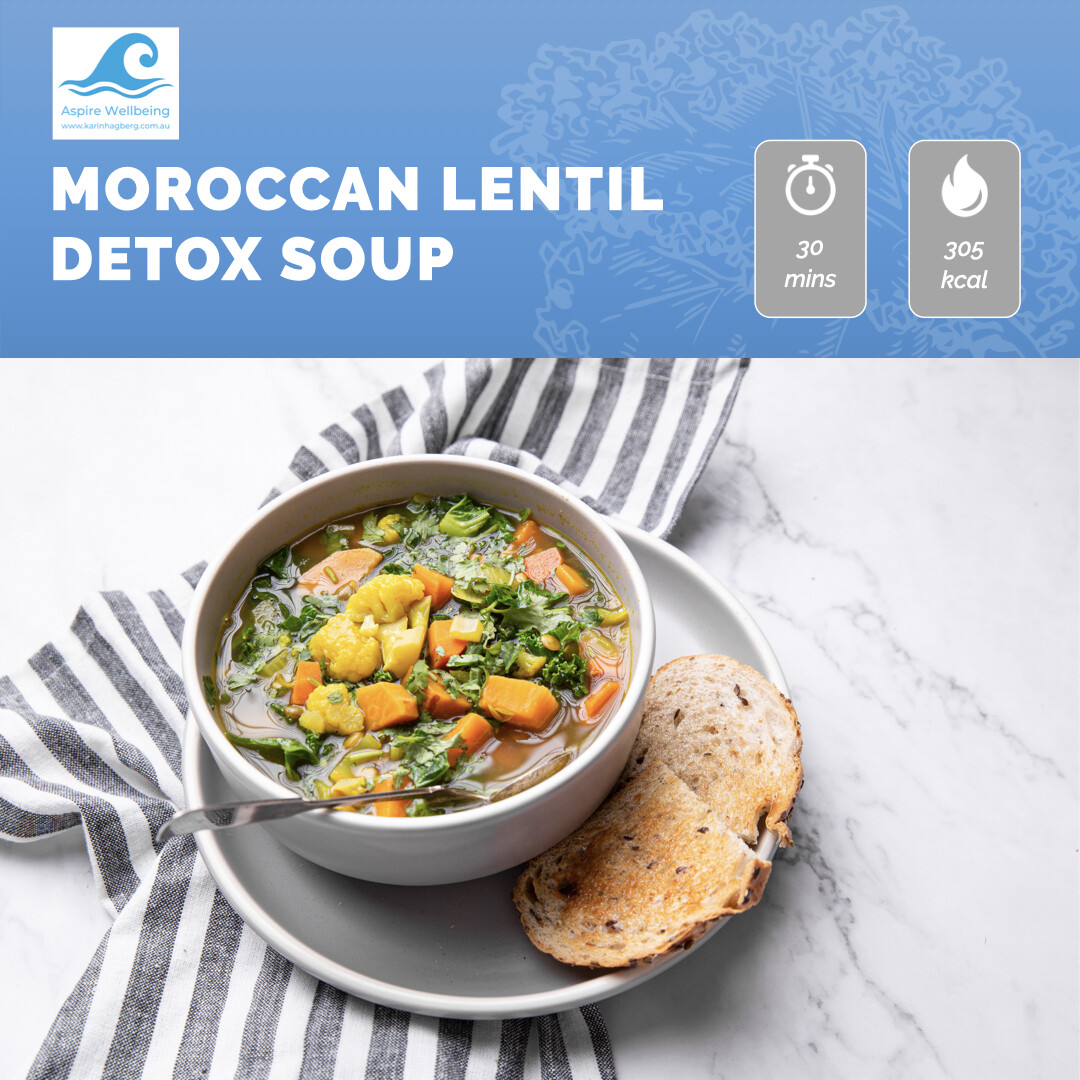 You can now get the PLANT BASED RECIPE Pack with 15 easy, healthy &
easy recipes including breakfast, lunch, dinner, treat and smoothie option.
Click on the image below for more information.