Jun 14, 2022 06:12 AM Central
Karin Hagberg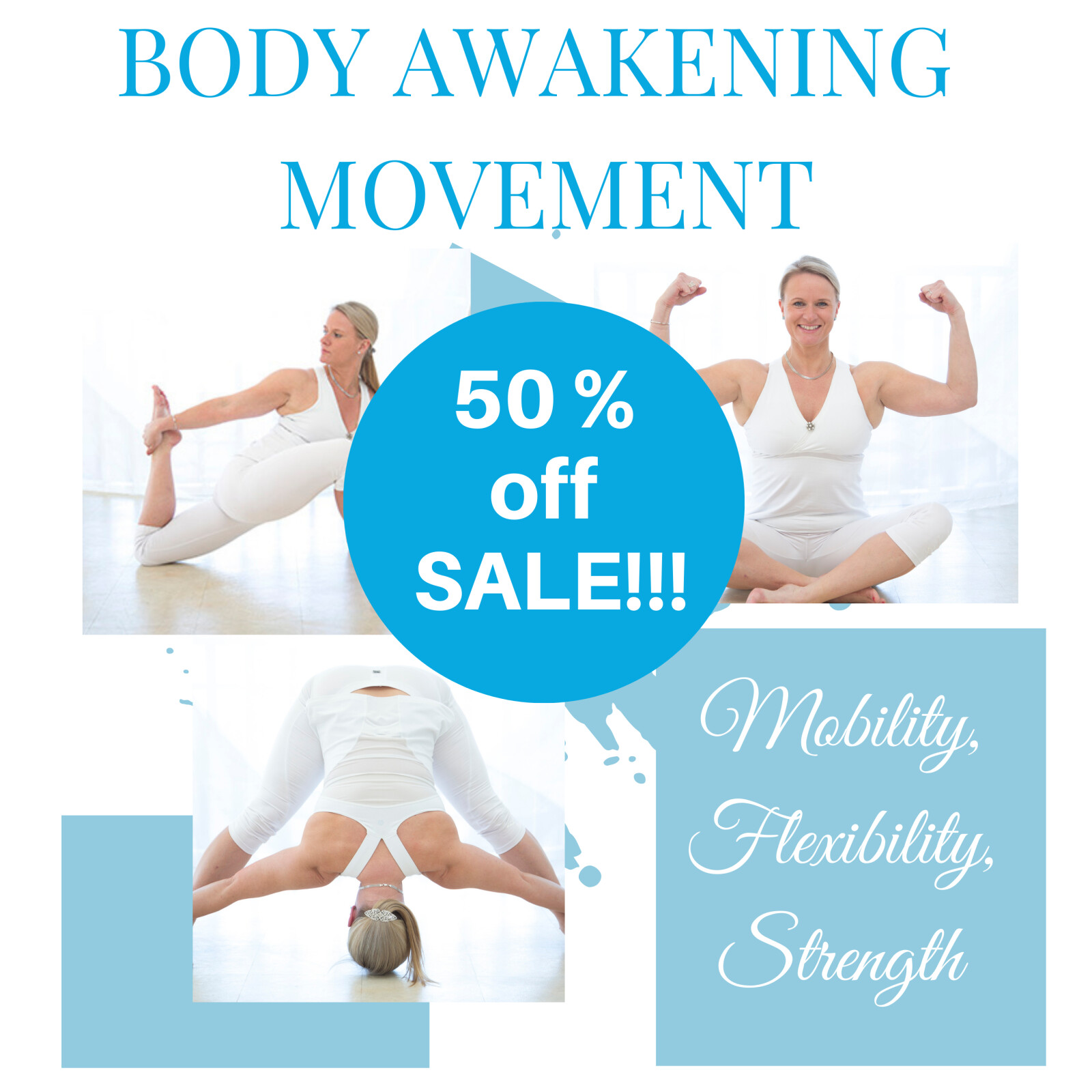 It's been about 2 years since the

BODY AWAKENING MOVEMENT program

was launched and it's time to celebrate with a SUPER SALE!!!!
You now save 50%!!! Don't miss out! And I will include a beautiful Recipe e-book and more....read below.
So what is the BODY AWAKENING MOVEMENT ALL ABOUT?
The Body Awakening Movement Program contains sessions that work on mobility, strength, flexibility and balance.
These sessions are now available wherever you are, whenever you feel like working out.
Whether you're brand new to exercise, or are looking at incorporating some easy to follow but very effective movement sessions into your current exercise routine, this is the perfect program for you.


The program gives you different options from beginner, intermediate and advanced, so that you feel you can do this. Although if you need more challenge there are options for that as well.
There is plenty of
variety so you will stay inspired and most of all you will notice the shift in your body.
You get to be part of a supportive and lovely community called Body Awakening on Facebook and also a Chat Group in the membership area.Community and connection has always been an important part of sustaining the healthy active habits of my clients through the years.
You can also join me for a Live session via Zoom which will also be streamlined into our special group. This will be lots of fun if you want that extra encouragement and support from myself and other participants.
What is included in the program?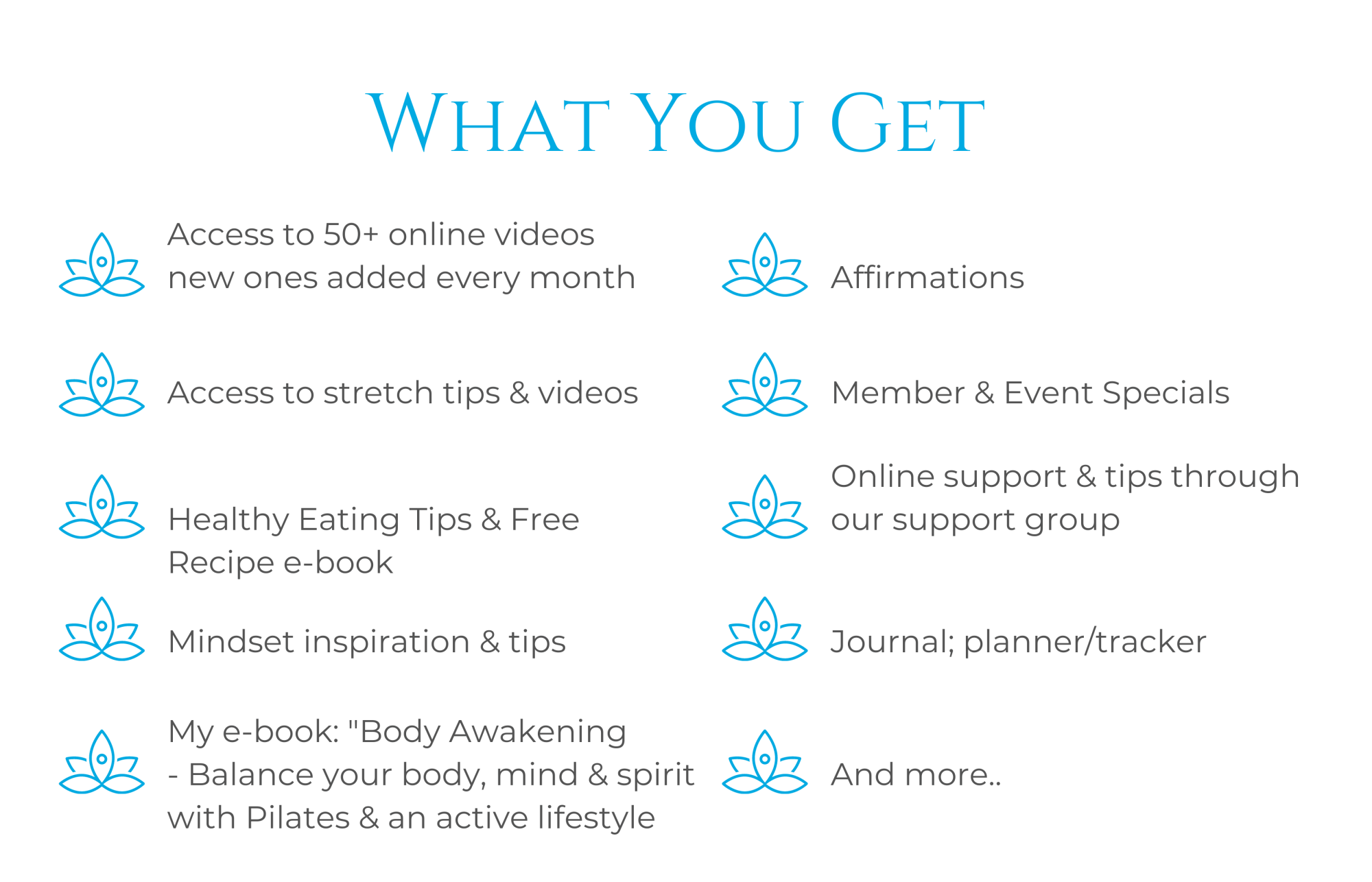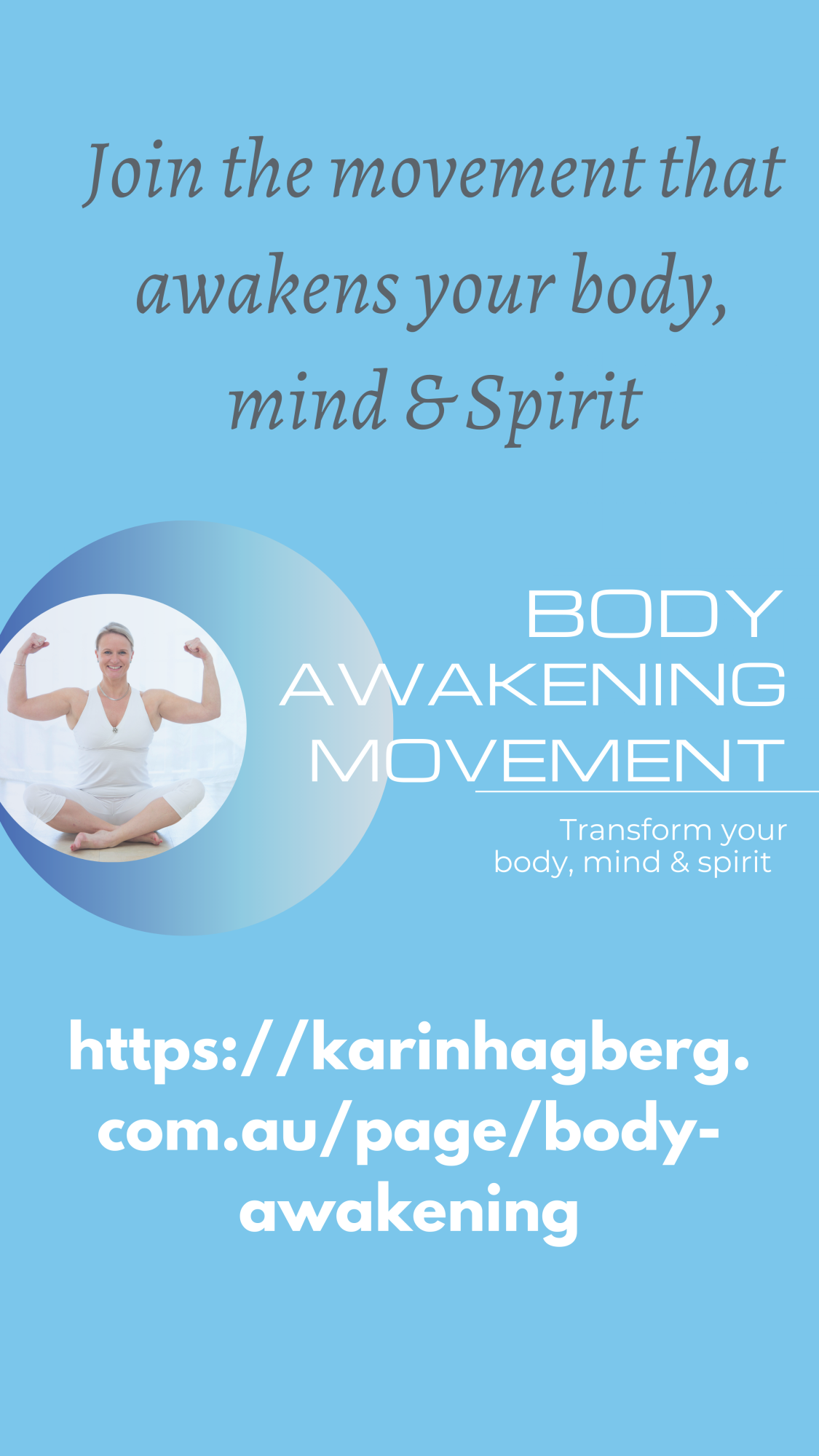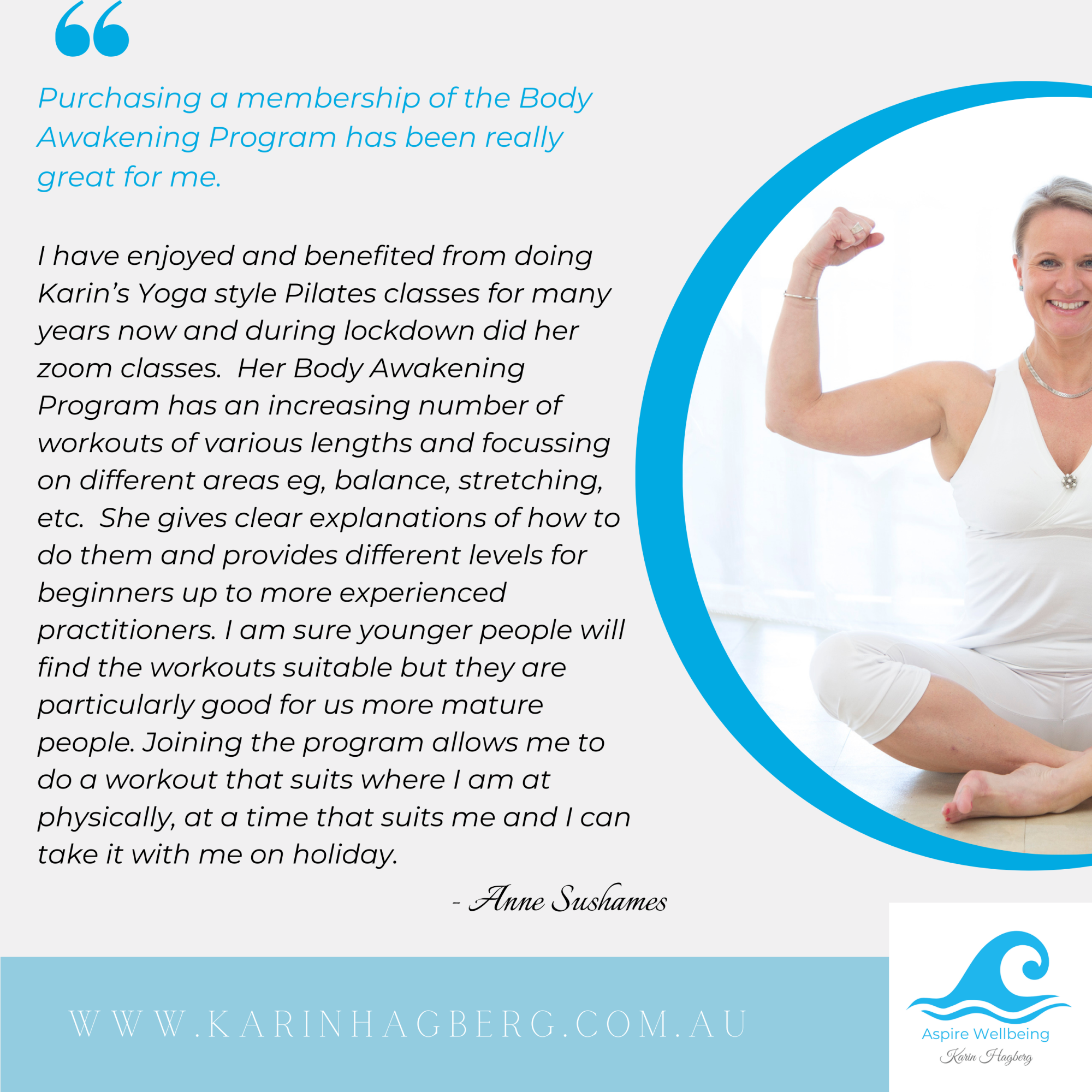 Comment below if you have any questions. I look forward to welcome You and your friends into this Body Awakening Movement Program.