May 19, 2021 02:02 AM Central
Karin Hagberg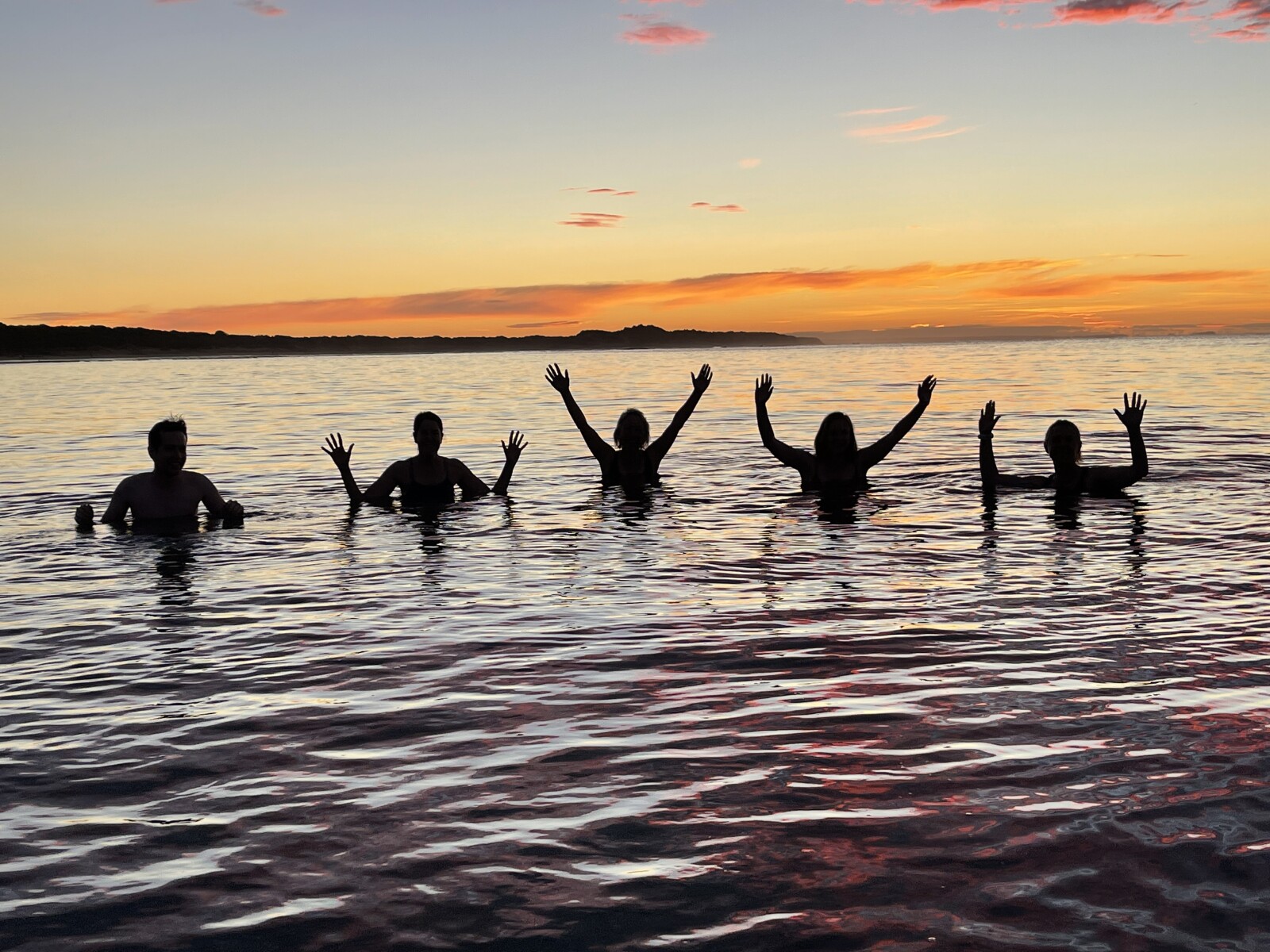 A couple of months ago I got into the habit of going for a "dip" in the ocean most days. But after a little while I stopped, as I though I would not continue as winter hit the coast and the water got colder. So, I got out of my habit again and started surf paddling more instead (as I then sit "on top" of the water and I wear special clothes that keeps me warm).
But today I "did it again"! I met up with a small group down in Torquay for another "dip" in the ocean. I came across this group on Facebook. I had actually not made a decision at all to join them but as I was about to hop on my spin bike in the garage this morning, I saw that the sunrise was going to be amazing. I quickly packed up a pair of bathers, just in case 😂....and drove down to the beach - still with no intention of jumping in!
When I got down there I saw a few people standing on the beach getting ready to hop in the ocean. I walked up to them and asked "Are you the crazy people who are going to have a dip in the ocean". They said, "of course we are". I made an instant decision to join them, stripped of to the bathers and ran in. I literally had no time to think at all. That certainly helped! 😂👍
They said their aim was to stay in 3 minutes. They ended up staying in 5 minutes but I decided to stay in to watch the sunrise and take photos. I ended up being in the water for 20 minutes. It was amazing! The water temperature in Torquay is currently 15 degrees and the air temperature was 9 degrees.
I am so glad a made a quick decision to hop in. I have felt great all day, apart from not feeling my toes and fingers for about an hour afterwards. Now, they are boiling hot!👍
Apparently there are many benefits with cold therapy after doing my research on the internet. Cold water swimming can apparently boost the immune system, give you a natural high (I have definitely have this all day!😀), improve your circulation & reduce stress. It can apparently also increase our libido & burn calories. And it's a great way of socialising and making new friends.
Well, I think that sounds pretty good. I thought it was so nice to catch up with new lovely people & I may decide to join them again next Wednesday at 7am.
If you are around this area, let me know if you are keen to join us.
Enjoy the photos I took this morning.