May 31, 2021 12:06 AM Central
Karin Hagberg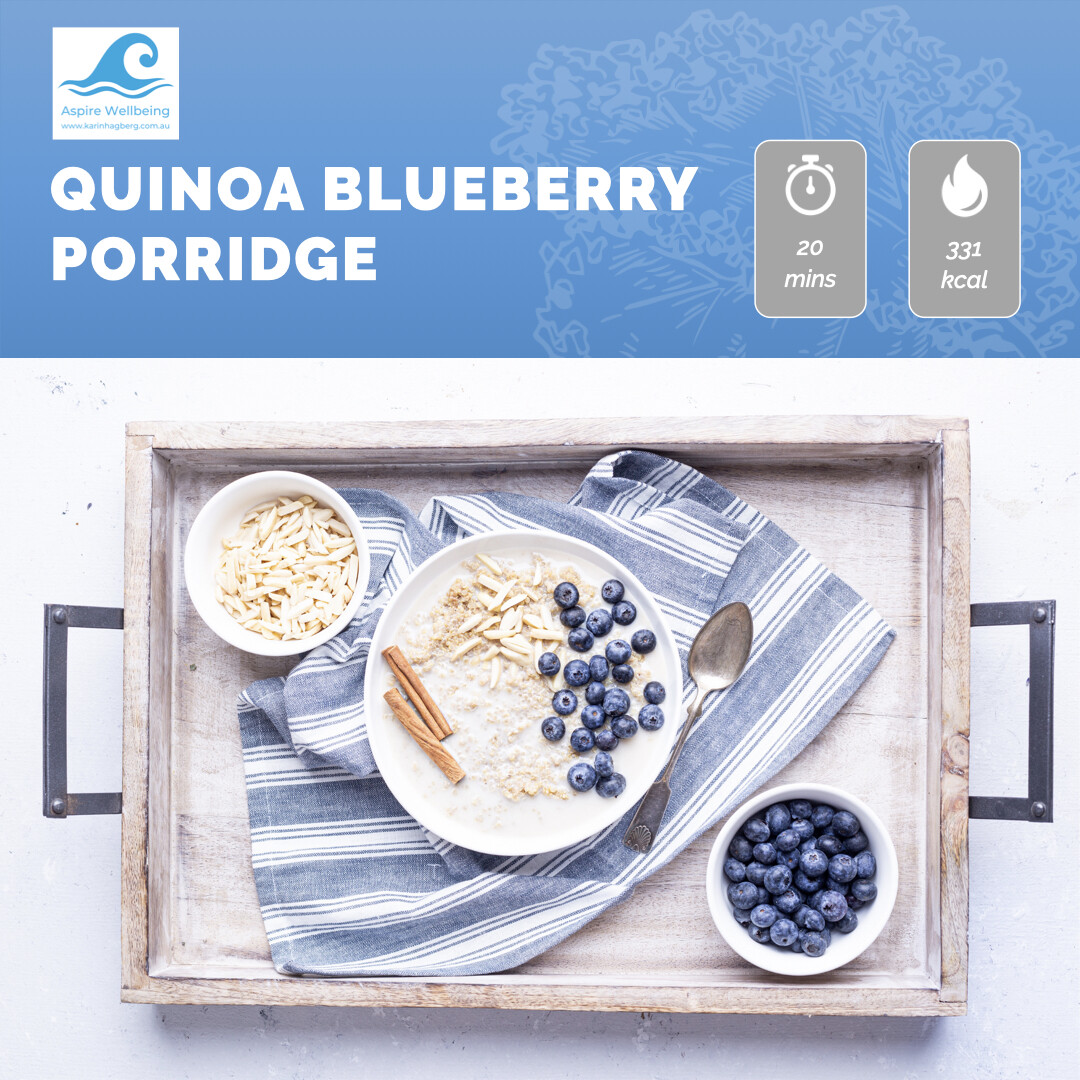 This is a beautiful plant based porridge. It is made with protein rich quinoa instead of oats. It's definitely worth trying. it's delicious with blueberries on it and some almond milk.


It serves 2 people and takes about 5 minutes to prepare.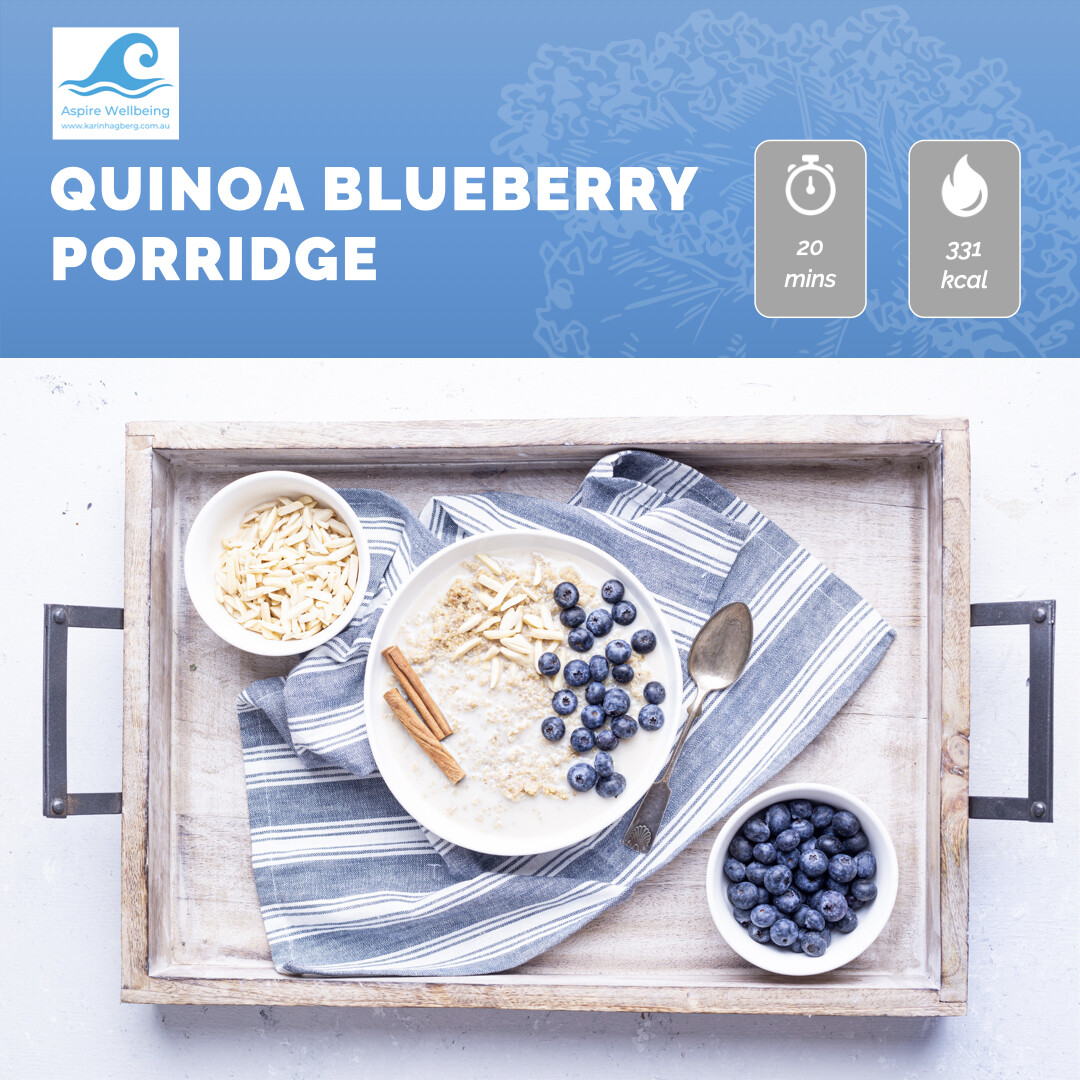 ½ cup (90g) uncooked quinoa
1 ½ cups (360ml) plant-based vanilla almond milk, unsweetened
1 tbsp. maple syrup (optional)
½ tsp. ground cinnamon
1 cup (190g) frozen or fresh blueberries
2 tbsp. flaked almonds
small pinch of salt
This us what you need to do
Measure and rinse quinoa. Place into a small saucepan with almond milk (or other plant-based milk of choice), ground cinnamon and a pinch of salt
Bring to the boil over a medium heat and then reduce the heat to a simmer. Cover with a lid and let the quinoa simmer for 15 minutes.
Remove the lid and if there is too much milk left, keep cooking with the lid off, stirring until the porridge thickens.
Pour the porridge into two bowls and top each bowl with ½ cup of blueberries and 1 tablespoon of flaked almonds. If you want, add a splash of plant-based milk and a ½ tablespoon of maple syrup for each bowl to sweeten.
381 kcal
15 gr. fat
53 gr Carb
16 gr Protein
Are you interested in Giving Plant Based / Vegan eating a go or perhaps
need new recipe inspiration? CLICK HERE to find out more