Dec 31, 2020 04:27 AM Central
Karin Hagberg
2020 - what a Year! A year of ultimate Transformation in so many ways.
I wish you all the best for a Healthy, Happy & Loving 2021!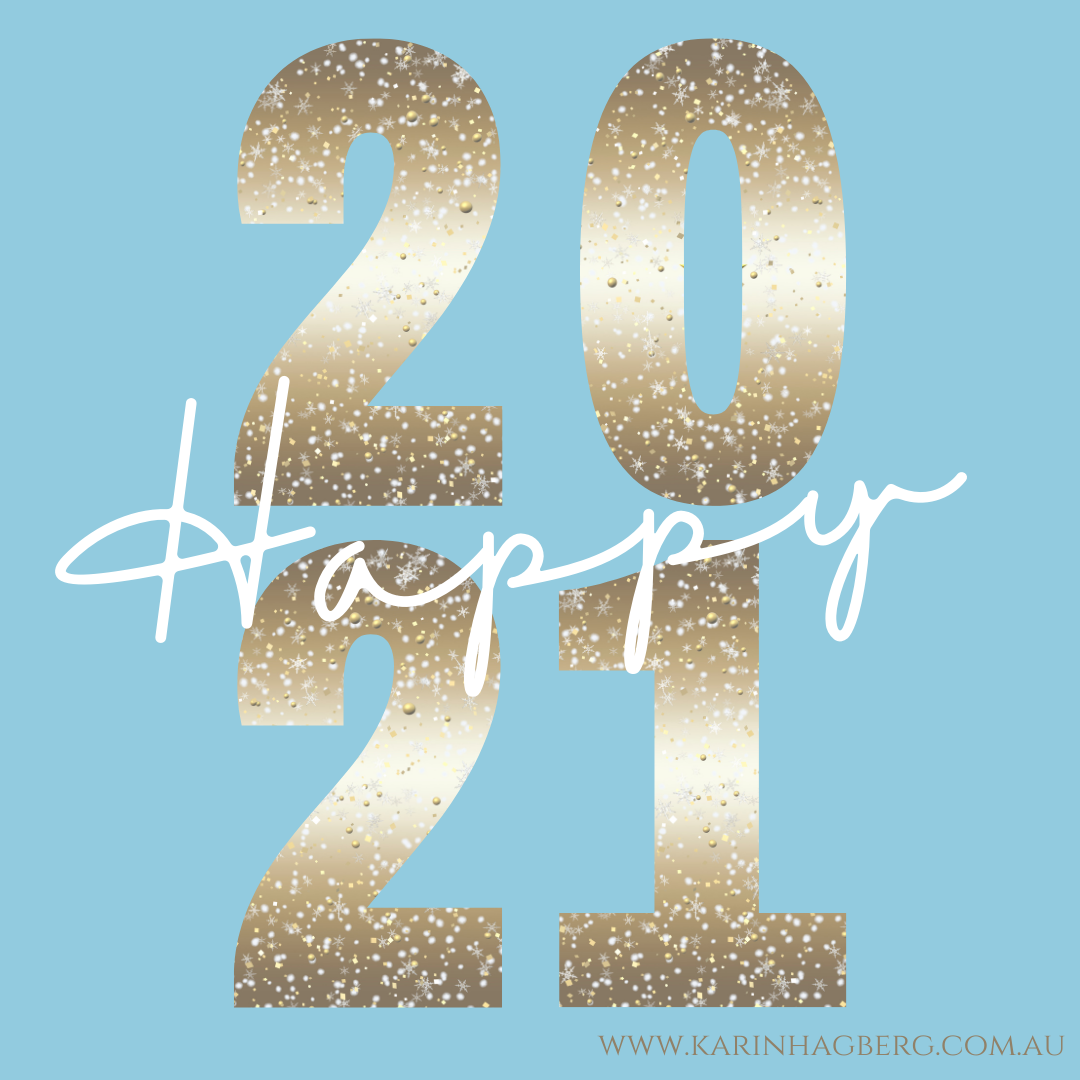 Wow! What a year it's been! 😅😳🤸‍♂️
Full of challenges, growth, learning, emotions & it's still going..... This has not been a year for me to sit back and wait for things to go "back to normal". It's been a year of having to create and figure out "new ways".
"Life is full of challenges, but these challenges are only given to you because God knows your faith is strong enough to get you through them." Anonymous
As I sit reflecting in the last few hours of 2021, I am filled with Gratitude.
Here are some of the highlights of 2020:
I become a Grandma for the first time! My daughter had a little girl. She's a blessing!
I transformed to the "Viking Wellness Warrior Spirit"
I made a decision to create more Balance in my Life
I closed my Aspire Wellbeing Centre / Wellbeing Centre that I had been running for 4 years
I studied restorative yoga & became an Oola Life Coach
I ran an amazing VisionBoard Workshop early 2020 and then many other workshops after that
I started running online Body Awakening Movement Classes & developed a program online
I developed the Crystals, Essential Oil & Mindfulness online program (ready to be launched late January 2021)
I travelled to the Gold Coast and took part of the Young Living Symposium
I built a new Website
I travelled to a Mount Beauty & Bright - a stunning little place in the alpine region here in Victoria
I kept my exercise up
I got an Aspire Wellbeing App with many incredible programs
I lead & coached my Aspire "Joy droppers" Team
and lots more
So there is so much to be grateful for.
2020 was also a year of massive growth and learning about humanity and connecting with people from all over the world.
In a moment I am going to leave this Mac and rest up before the New Year start.
I'd like to THANK all of you who have supported me & aspire wellbeing during 2020!
I am now looking forward to helping and serving so many more.
I am here to help you Transform Your Life - to create ultimate wellness, abundance & a soulful purpose.
I know it's busy times during Christmas & New Years and you may not have had a chance to check out all the amazing special - so I am going to extend the special for a few more days.
I have made a list below with some links.
Make sure you check out these UNBELIEVABLE SPECIAL!
Amazing tools and resources for 2021
4-week Vegetarian Recipe Pack Now on special for only $29.95
7-day Mindful MEDITATION Program (Fully Guided) Now on special for only $14
Transform your life with mindful intentions $15
Crystals, Essential oils and Mindfulness Program
Create Your Life Session 2021
The Body Awakening Movement Program - unbelievable Special only a few more days!!
The ultimate aspiring Journal / Planner for 2021