Dec 10, 2021 10:45 PM Central
Karin Hagberg
How often do you start your day without checking in with yourself? Maybe the first thing you do in the morning is to put everyone else's needs above your own, your kids, your partner, your pet, work and so on.
It's very easy to fall into the trap of focusing our needs on other people and things than on ourselves and the more we do that, the less we focus on our own needs, we starting to feel the effects. We start to become overwhelmed, stressed, frustrated and so on.

If you don't give yourself time to check in with yourself on a daily basis, you may feel a sense of disconnection from yourself and your dreams and goals. And the more you avoid your own needs, the more overwhelmed you can become.

I have found really helpful to avoid falling into the trap of being overwhelmed is to set a daily intention. This means taking a moment to pause before the day begins and asking yourself what it is you want to get out of it. This does't need to take more than five minutes, and it keeps you connected to your goals, your desires, and your needs.

Setting Intentions daily can change ones life. We become creators of our life and we become masters at manifesting and most of all, we can begin live our authentic life!
I have also found that I am able to stay more mindful throughout the day and focus on the type of energy I want to attract and put out into the world. When I take a few minutes at the start of the day to set my intention I also choose an essential oil and I do this intuitively. I use high vibrational essential oils for ultimate wellness and in conjunction with daily intentions and this makes it is extremely powerful.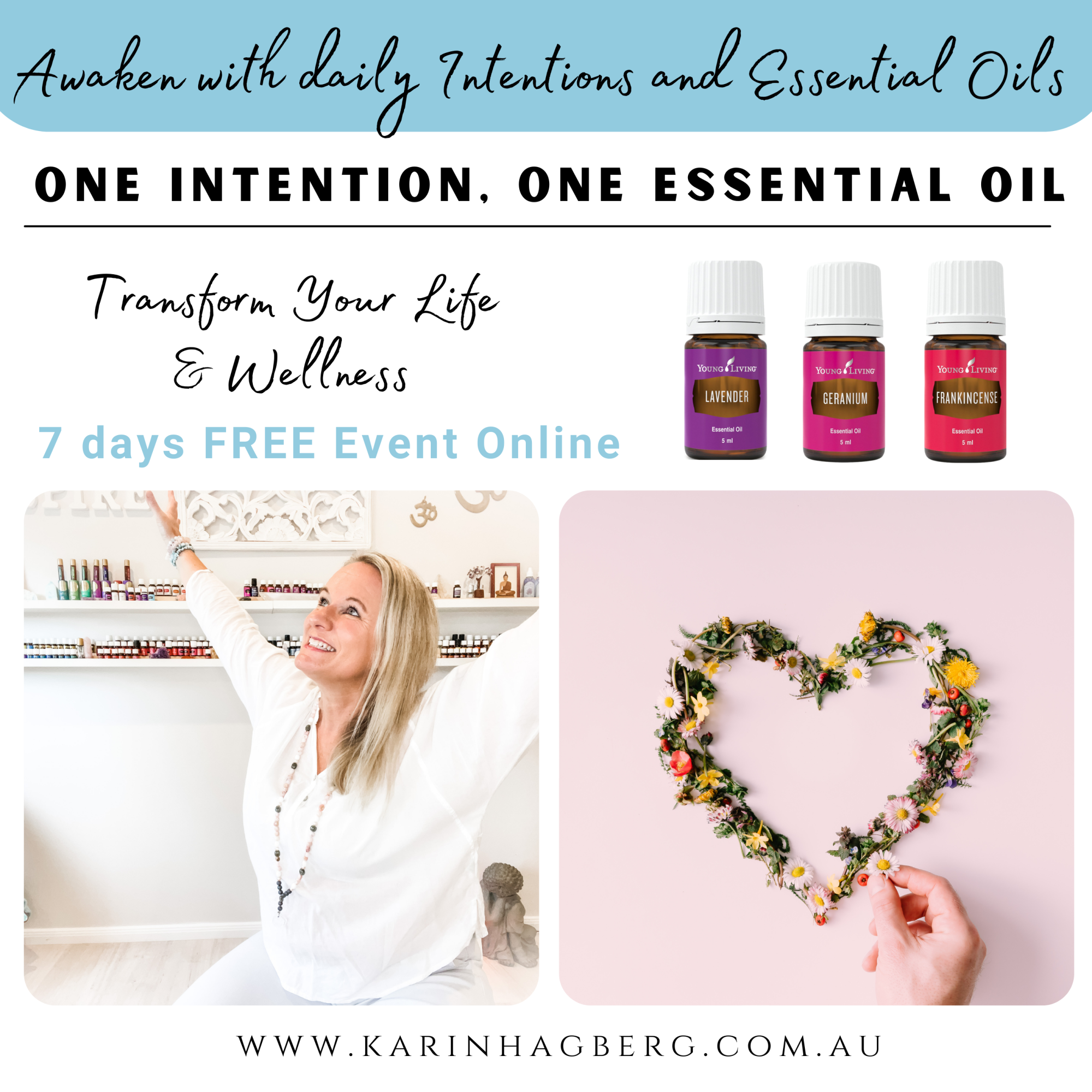 I invite you to join me for 7 days of Awaken with Daily Intentions and Essential oils where you get to learn the power of setting intentions and how to do it and how you can incorporate essential oils for maximum power and ultimate wellness. You will also receive a Free e-book and tips and strategies to your inbox daily for 7 days.