Jan 24, 2021 05:14 PM Central
Karin Hagberg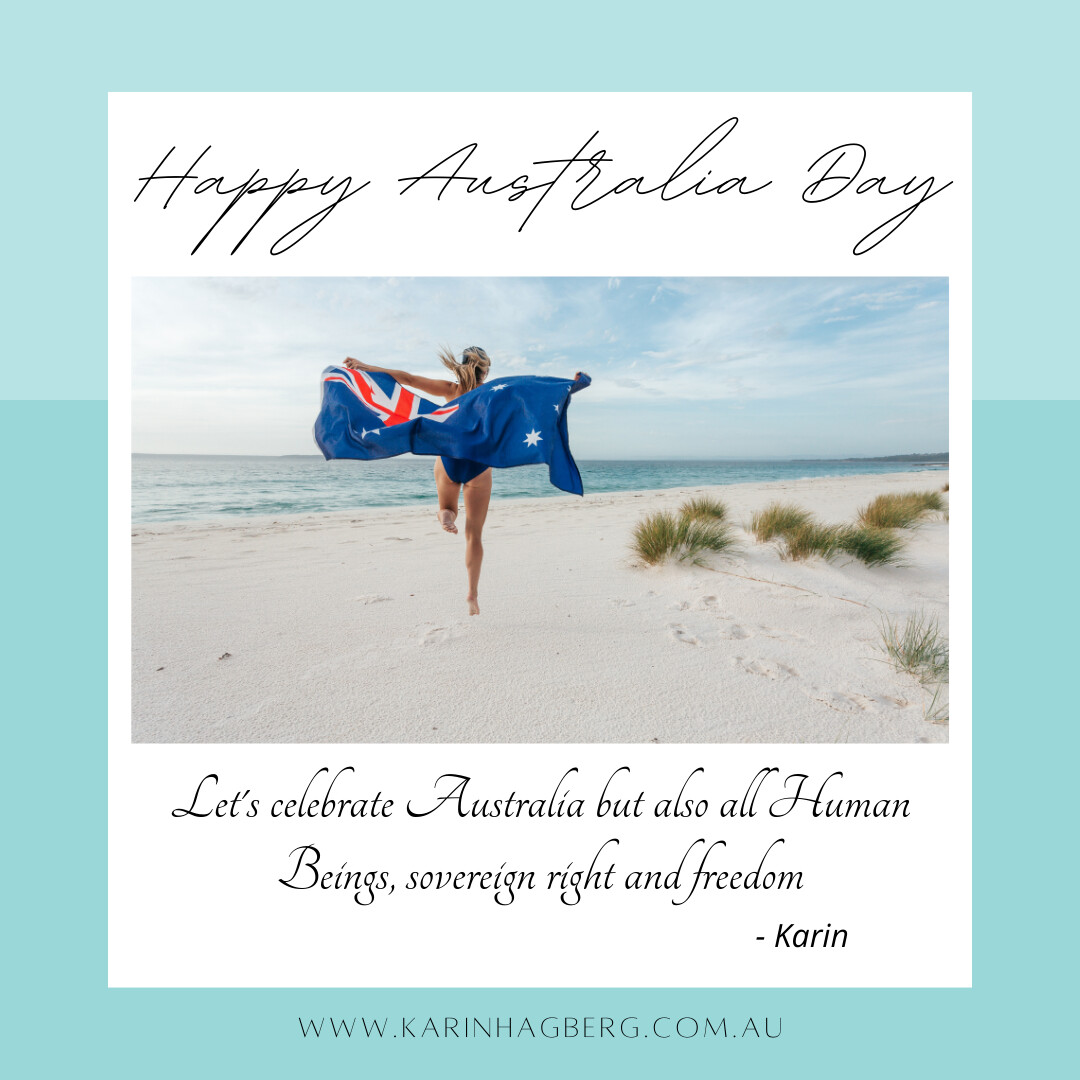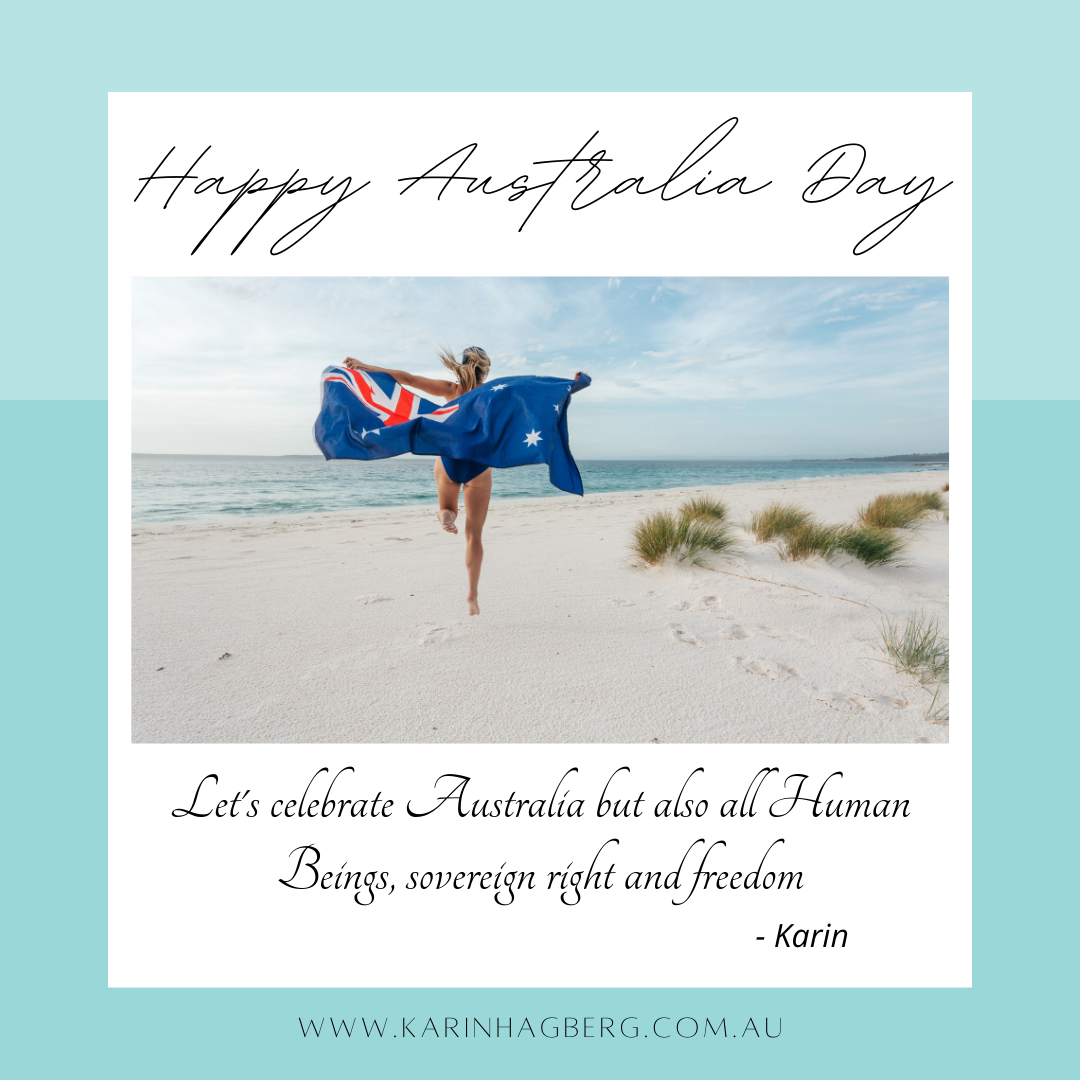 What does Australia Day mean to You?
This day can mean different things to different people.
Now more than ever I think we need to come together and unite as sovereign human beings.
Below is a video I found about "understanding Australia Day". Watch it if you want.
Let's come together and CELEBRATE this wonderful land.
Be joyous and always remember the truth.
We've got this!
HAPPY AUSTRALIA!
Australia Day SPECIALS! - Check out our SHOP >>>CLICK HERE
BODY AWAKENING MOVEMENT Program
up to 75% discount to join (hits REPLY to this email and ask for the discount code) >>>
CLICK HERE
Check out the CRYSTALS, ESSENTIAL OILS AN MINDFULNESS - a journey through the Chakras Program
>>>
CLICK HERE
4-week vegetarian recipe pack
(makes it easy to follow a healthy vegetarian diet. This pack contains detailed daily recipe ideas, weekly meal planning and shopping list)>>>
CLICK HERE
To check out the Essential Oils
Bundles
>>>
CLICK HERE
Check out the Ultimate Planner and Journal Pack
>>>
CLICK HERE