Dec 4, 2021 05:45 AM Central
Karin Hagberg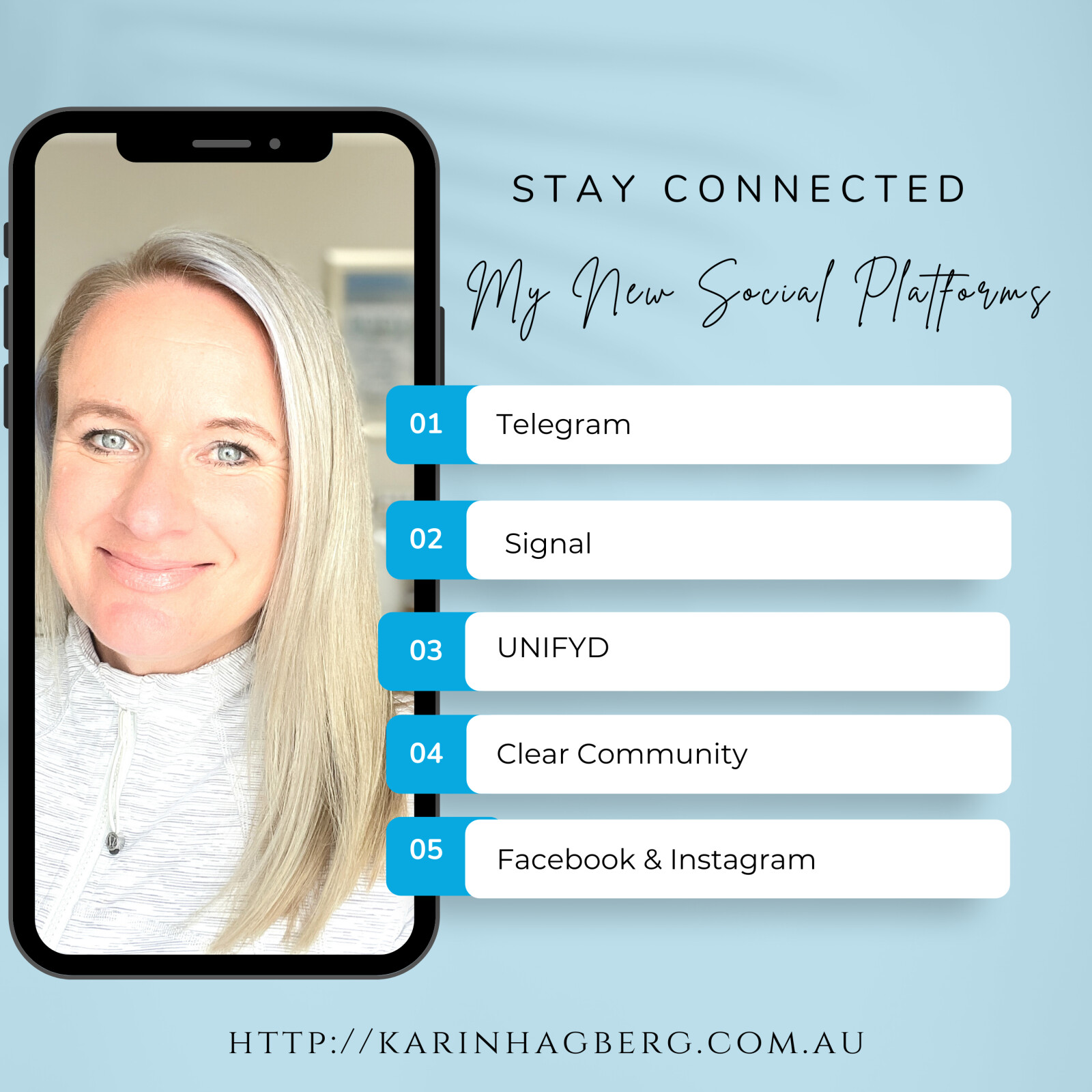 It's time to transform the way we connect!
Being able speak my truth is important to me and not be swayed by platforms that target us with ads and censorship.
Signal for messaging and video calling:
+61 419 362 136
Karin Hagberg
Facebook and Instagram - these platforms are heavily censored, controlled, has ads and trackers so eventually I will be going off these
I look forward to staying connected!